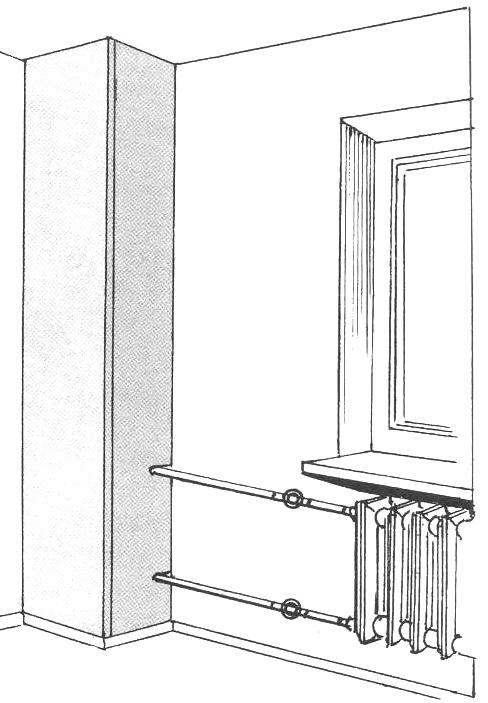 As the camouflage makes the scout invisible on the ground, so maschlanka hide from the eyes of the rough risers of steam heating, giving the room or the kitchen a more cozy feel. Hide so the pipe is available to any owner because it doesn't need special skills or scarce materials. On the recommendation of the Polish magazine home handymen "Throb yourself", enough to buy the appropriate size wooden bruski section 35×35 mm and two panels "growth" room. Their adjustment will depend on the places: how are the risers against the wall (at what distance from them) and at what altitude to depart from them pipes running to the radiator.
The manufacture and Assembly of
Now more about the details of the proposed design. The column consists of two vertical panels that fully enclose an angle with the risers. Left of them (see picture). not associated with pipes, so made solid; the right essentially identical and differs only in that it has cutouts for the pipes leading to the radiator.
Panels material — thick plywood or particle Board. The sizes of both depend on the height of the ceiling of the room and the required distance from the wall that is measured when the preparation works.