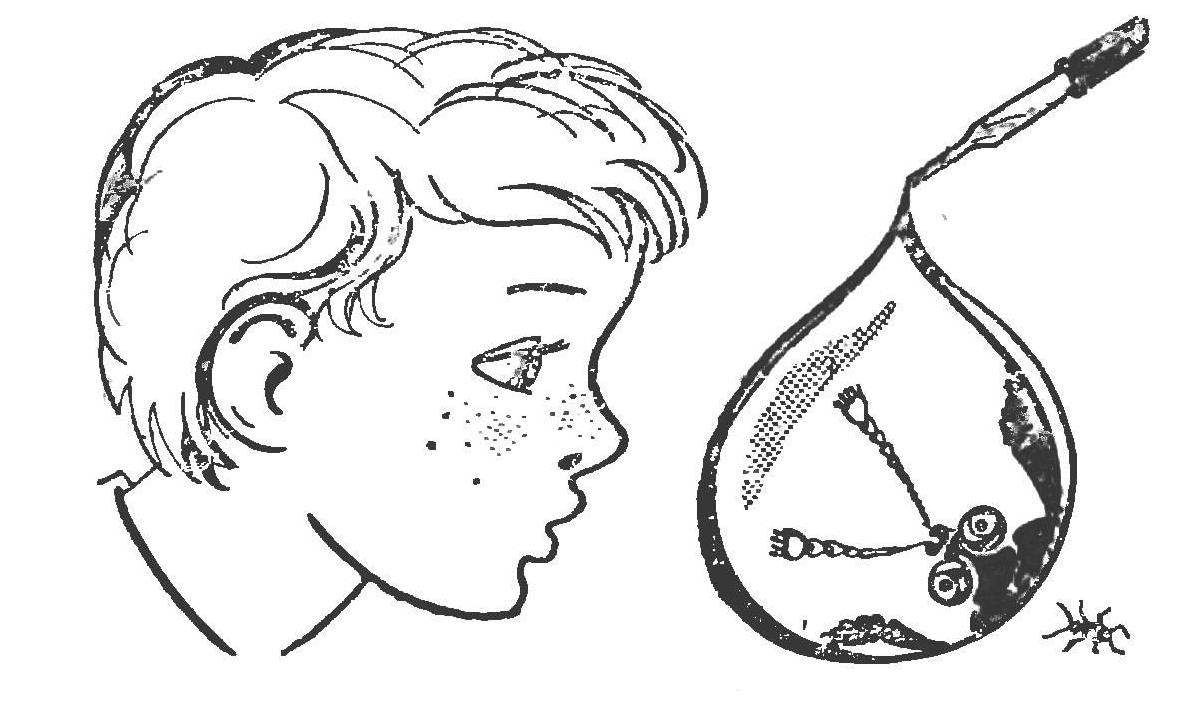 Probably unlikely pharmacist Leeuwenhoek invented the microscope, not whether it is a variety of lenses. In our time, for those who want to make a microscope, may be more difficult: telephoto lenses, increasing only two-three times in the pharmacy enough, but short-much harder to find. But most are not.
However, there is a way — and even complex grinding work is not required. It is only necessary to take a strip of sheet metal the size of 10X60 mm, in one end drill a hole d 3 mm IV to introduce… a drop of water. Yes, it is the almost perfect short-focus lens — lens microscope of the future. Please note that the hole should be perfectly round, and its edges should be free of burrs. After processing a strip of sheet metal in the area of the hole is lubricated by any oil and slightly promocoes cloth.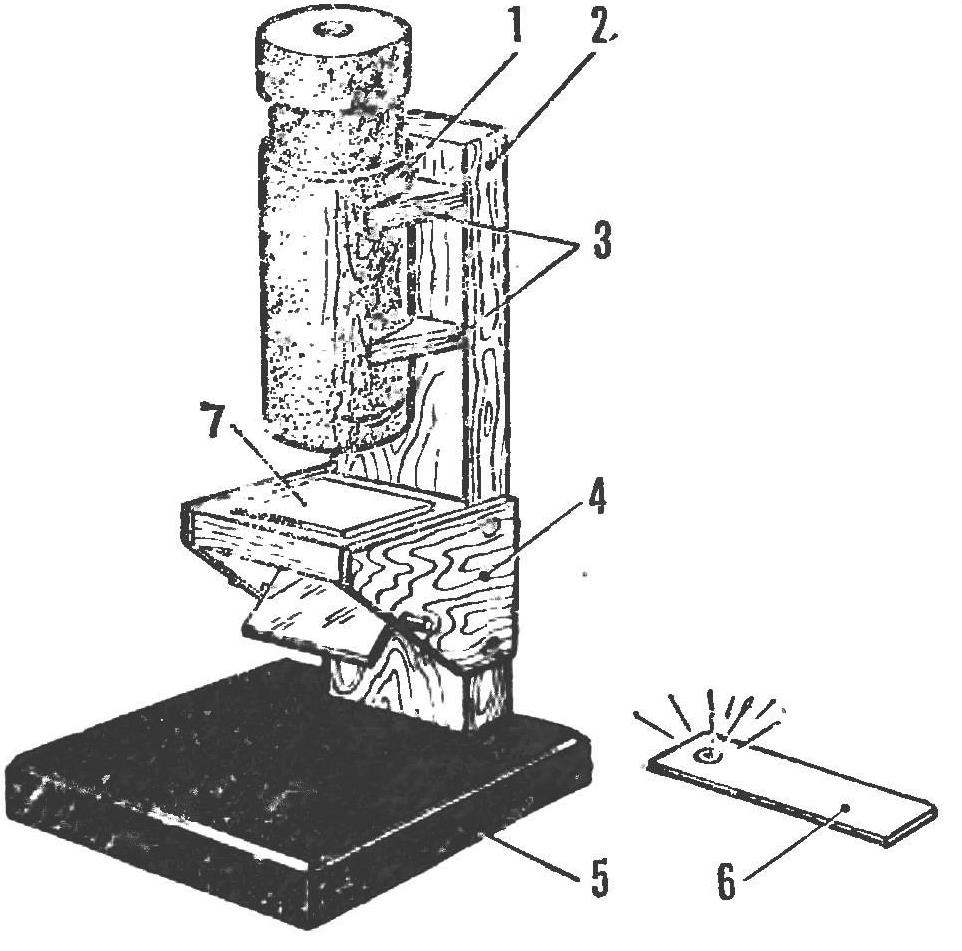 Fig.1. Homemade microscope:
1 — tube.2 — upright,3 — brackets.4 — object table.5 — the base, the holder hydrolysis.7 — glass.