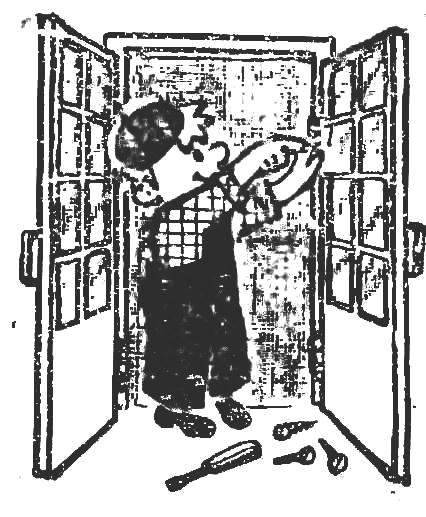 It is paradoxical but true: we actively care about the condition of the walls of his apartment, much less pay attention to the most loaded elements of the house — ka doors and Windows. Perhaps that will drip oil ka loop once or twice a year so as not to creak, Yes, go paint on plasty and panels. But time goes on and the door begins to scrape on the floor, warps, between it and the frame cracks are formed. And one day you come home and can't get to the apartment: the door is jammed. It is time to remember the ways of hacking described in the recently read the detective, or in a vain effort to shout "open sesame!".
Structurally, the door block consists of boxes, frames, covering her and the door. Window unit to the box with the trim added to the window sill, and wooden frames inserted glasses. In the language of designers and builders all 370 is called joinery. Often it gives the greatest trouble with self-repair apartments.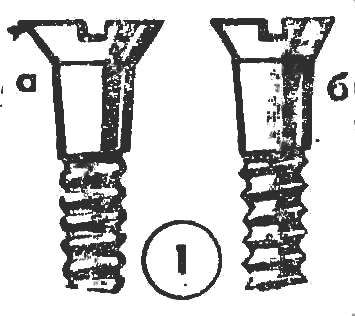 R and S. 1. A screw with a blunt thread namnoy (a) and acute (b)
Ramen woodwork do not know the details, so we'll talk more about them.
SCREWS. Depends on the quality of the sample door, and not suitable for everyones. For example, they are countersunk, oval, truss. For our purposes, fit only the first: they wrapped in wood zapodlitso with a detail surface. These screws are mainly used for fixing not only loops, but mortise locks and accessories: handles, latches, linings. Length typically ranges from 7 to 120 mm, thickness from 1,6 to 10 mm; we will approach the fixture with a thickness of 4-5 mm and a length of not less than 30 mm vents respectively — 3.5 mm to 26 mm.