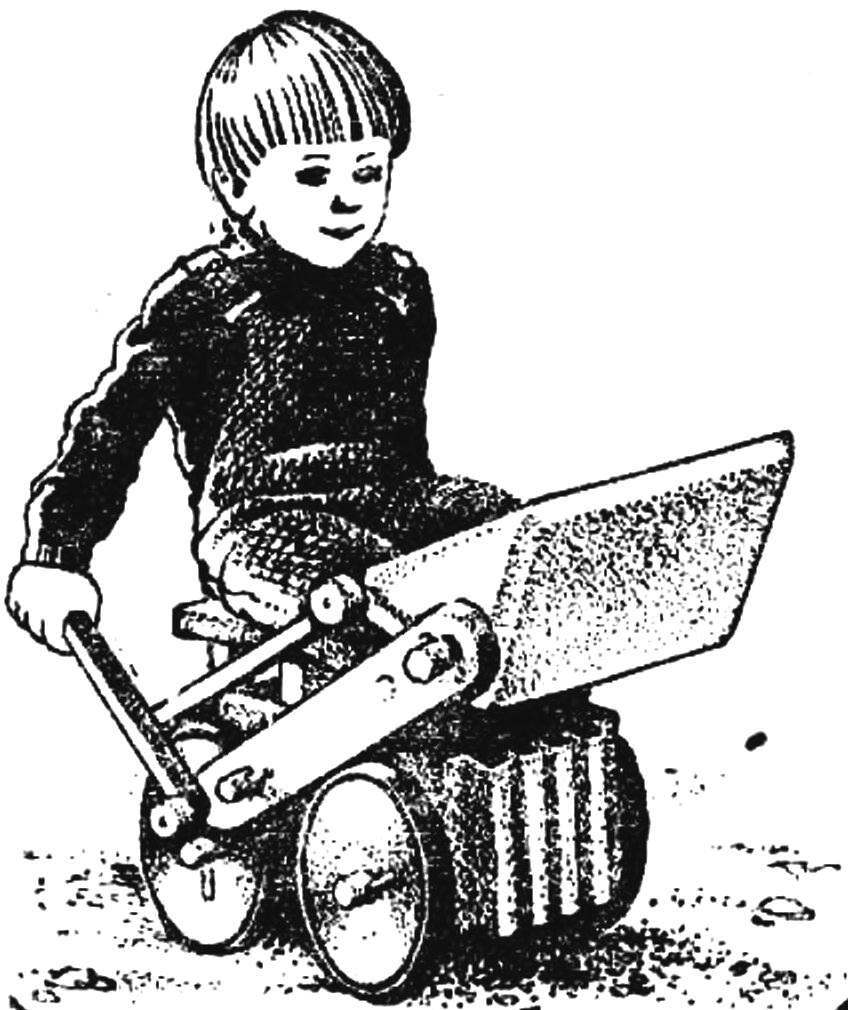 Even the ancients said that the child, playing, exploring the world. And with the advent of various kinds of mechanical toys, followed by electric and electronic (signs century technological revolution), fun with them, be even and unobtrusive way of introduction, the little man in the multifaceted and exciting world of technology.
And what is surprising: next to ultra-modern remote-controlled toys or robots with a software mechanisms unrelentingly attracted to the simple "machines." Children of the present and not get bored, because "program" their work sets the child of his imagination and a constant improvisation; adults that you can make them with their hands, and in front of children and with their participation, but that the joy of both.
Here's one of those designs — loader, suitable for games at home and at the cottage or in the yard, in the sandbox (the pages of the magazine "Earmaster", Hungary).
Trimming boards and planks Yes, a handful of nails are all that will be required for the manufacture of this toy that simulates building machine: bulldozer-loader for excavation work.