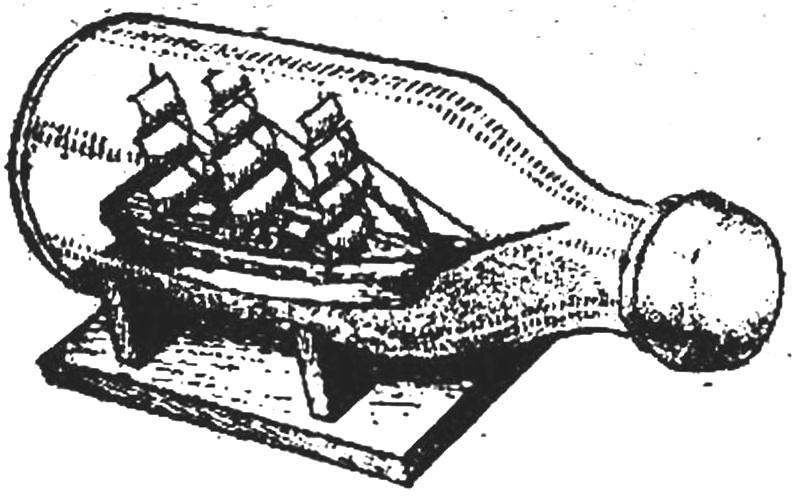 All-Union poster competitions boat clearly show that is not quenched the interest in this ancient kind of creativity as the production of models in various vessels of the original form. This is confirmed by the many letters sent to the editors with a request to reveal the secret penetration of the vessel, armed with all her sails set, through a narrow bottleneck.
There are several ways of creating such models. Today we want to introduce you to one of them, perhaps the most accessible.
Work should start with the selection of the vessel. The best you can considered the one that gives the minimum optical distortions and corresponds to the appearance of the future model. For example, a model of a clipper ship or barque is better placed in the oblong bottle type "bottle", a Caravel or a Galleon — bellied (Fig. 1).
A few words about the tools that you need for the job. Will tell only about the main, but in their image you can make whole sets.
One of the most essential devices is the tweezers, shown in figure 2. It consists of two spokes with the ends of the grippers, which hold details of microparasites. Tweezers simple, but in its basis it is possible to make many other tools. For example, a pair of scissors. They differ from tweezers, only in a different sharpened ends and an additional sliding sleeve (Fig. 3). At first, you will need another hook and plug (Fig. 4).