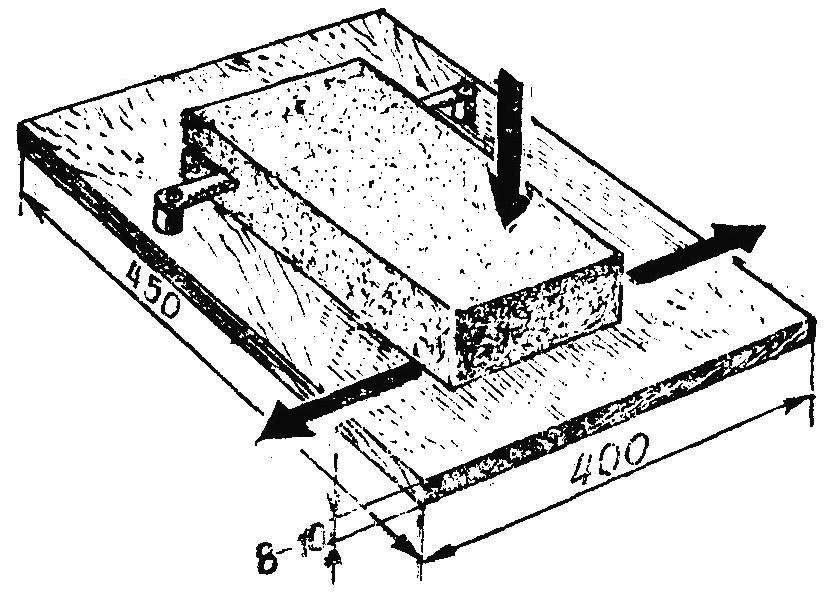 Very often the modeller and the young designer may need to saw a block of foam into a thin plate. The easiest way to do the proposed adaptations. The sheet of plywood with a thickness of 8-10 mm drilled two holes Ø5—6 mm at a distance equal to center-to-center size of the saw blade, and screws M4 attach the canvas. Under his pre-placed washers on the thickness of the future plate.
Pressing the block of foam to the plywood and the saw blade to the canvas, make the longitudinal motion. For work it is better to use a new, unused blade. If necessary, the plate can be further treated coarse-grained emery paper.
Recommend to read
SNAKES HANG GLIDERS
On the pages of popular French children's magazine "Wife Anne" describes the two models of hang gliders, designed by Jean-Paul Movie and Christian Neuville. Wing Delta is an isosceles...
MODELIST-KONSTRUKTOR 1974-12
CONTENTS: The young Communist League and the scientific-technical progress: Yu. a. Bekhterev. Energy (2). Technique five: the sea is such a miracle... (4). ENEA - school...