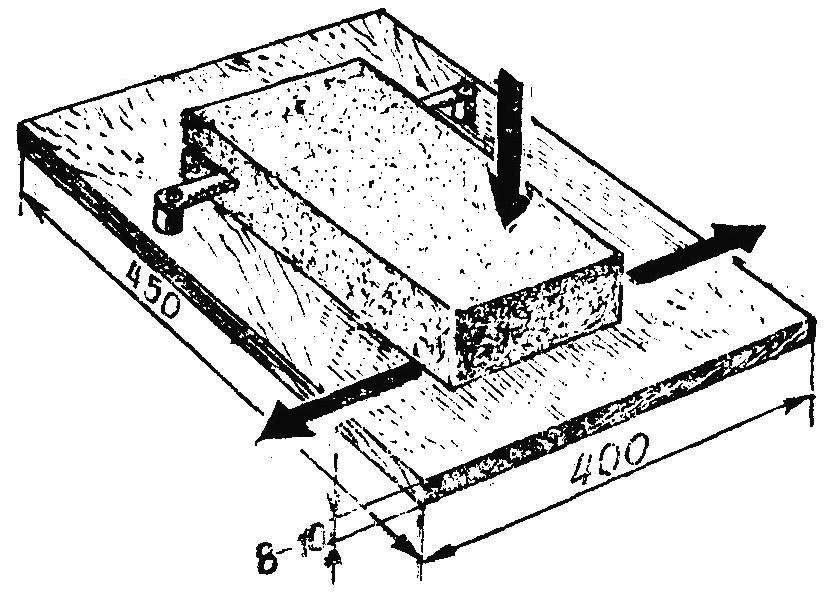 Very often the modeller and the young designer may need to saw a block of foam into a thin plate. The easiest way to do the proposed adaptations. The sheet of plywood with a thickness of 8-10 mm drilled two holes Ø5—6 mm at a distance equal to center-to-center size of the saw blade, and screws M4 attach the canvas. Under his pre-placed washers on the thickness of the future plate.
Pressing the block of foam to the plywood and the saw blade to the canvas, make the longitudinal motion. For work it is better to use a new, unused blade. If necessary, the plate can be further treated coarse-grained emery paper.
Recommend to read
STENCIL
Draw the circuit diagram, weathering adopted the proportionality of graphic symbols electronic elements, it is not as simple as it might seem at first. Great help here can have a stencil...
ETERNAL BUCKET
Somehow, examining the parts of a worn washing machine "Siberia", drew attention to her vatoobraznye the drum of the centrifuge and realized that he could still a lot to serve, and that...