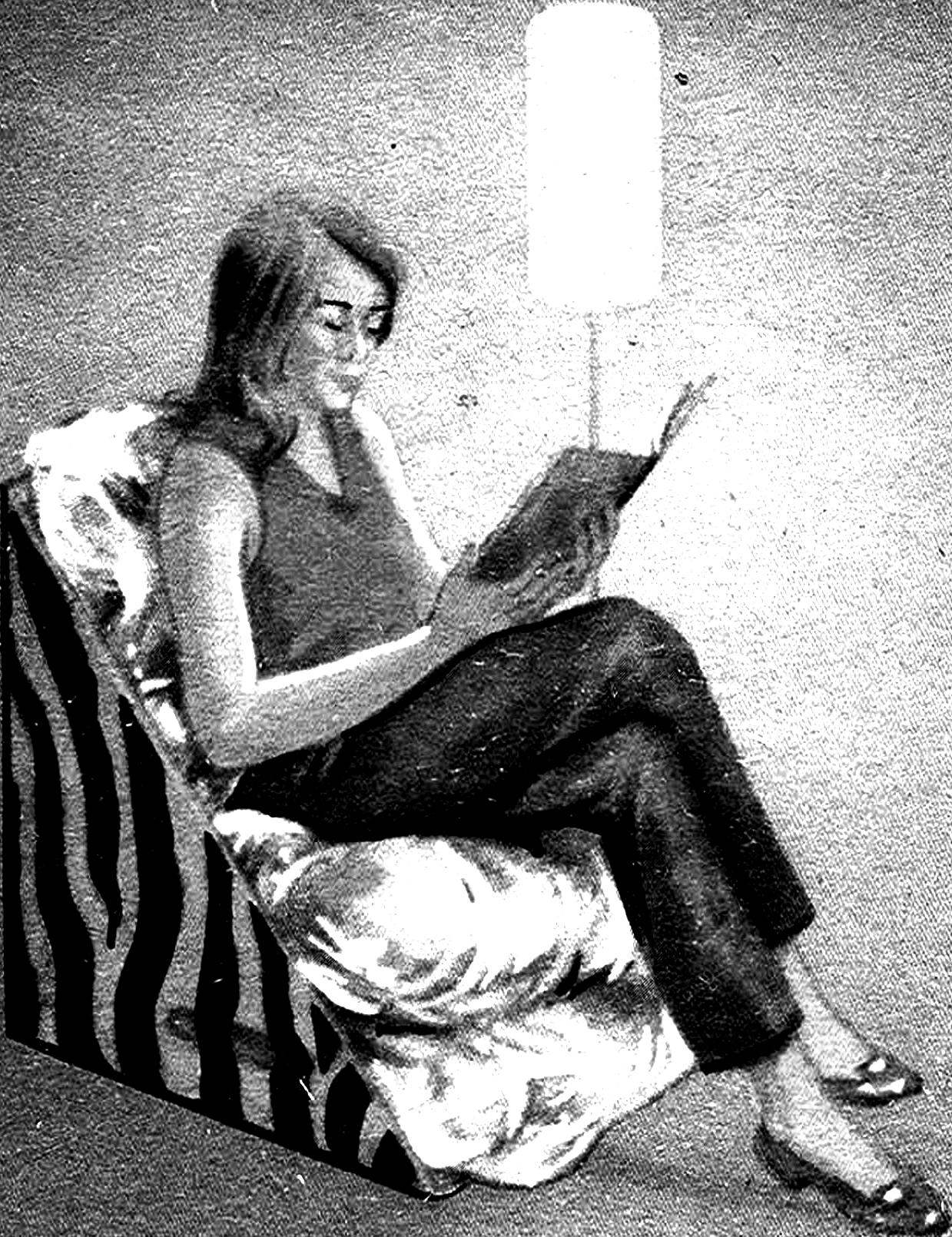 Who said that the furniture in the nursery, or, indeed, in the room of a teenager must be the same as half of adult? A cottage or summer house in the garden?
Yugoslav journal "ABC technique" offers several unusual designs that may appeal to many as its uniqueness and simplicity and accessibility for self-production. They are all using the inflatable elements.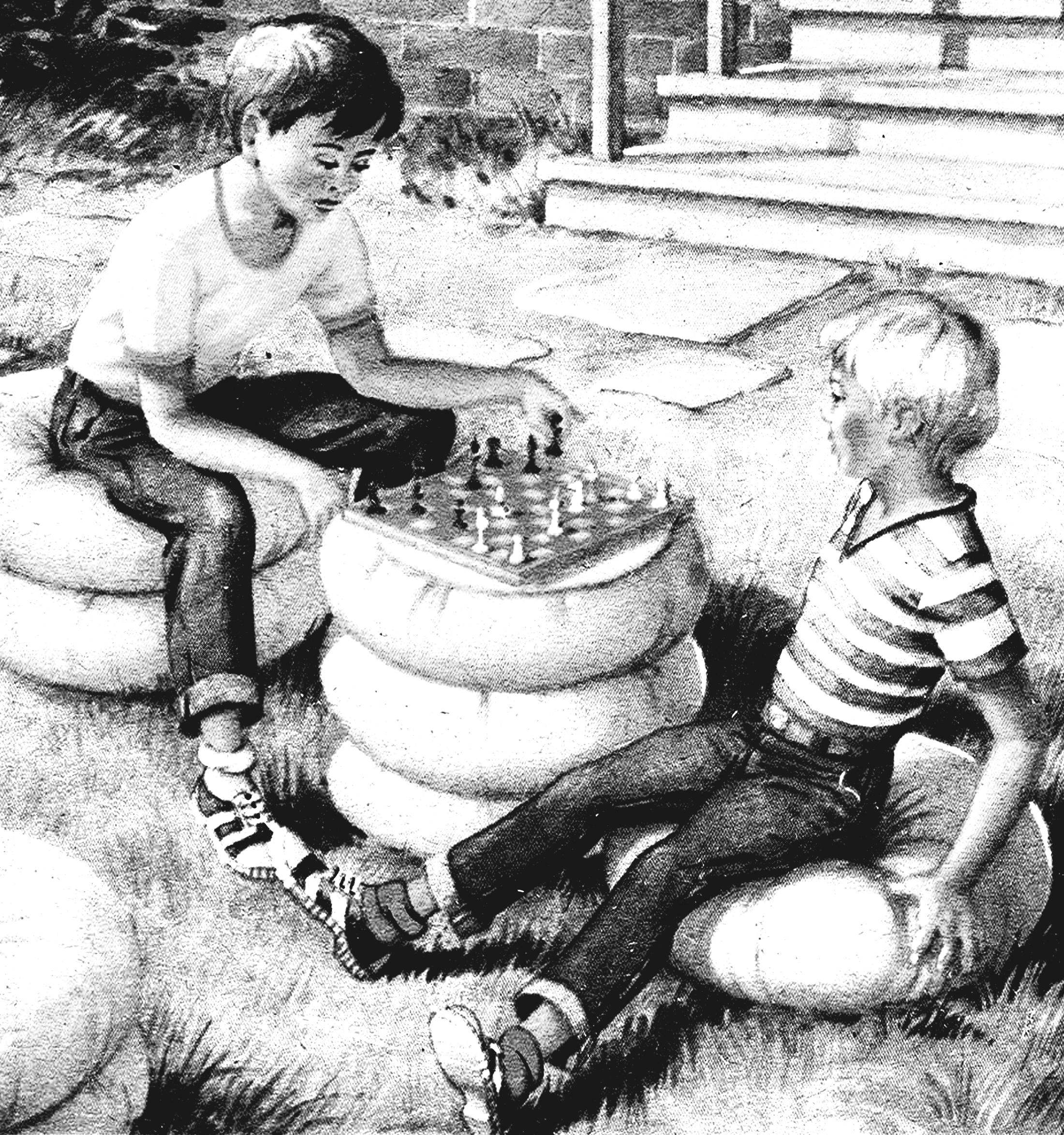 Autokamera, covered with cloth.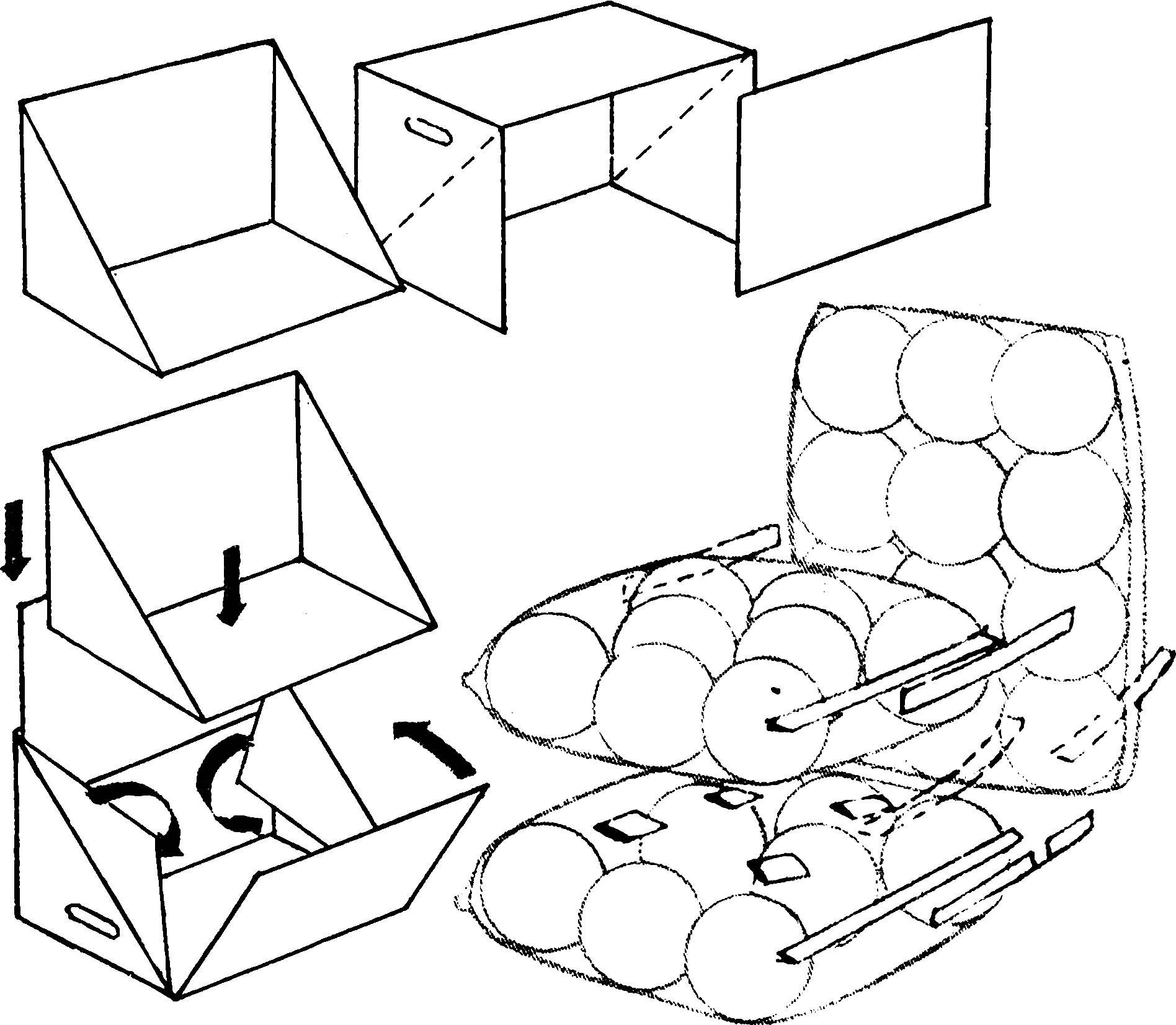 Balloons, stacked in plastic cases, United by adhesive tape and inserted into a cardboard frame of the container box.