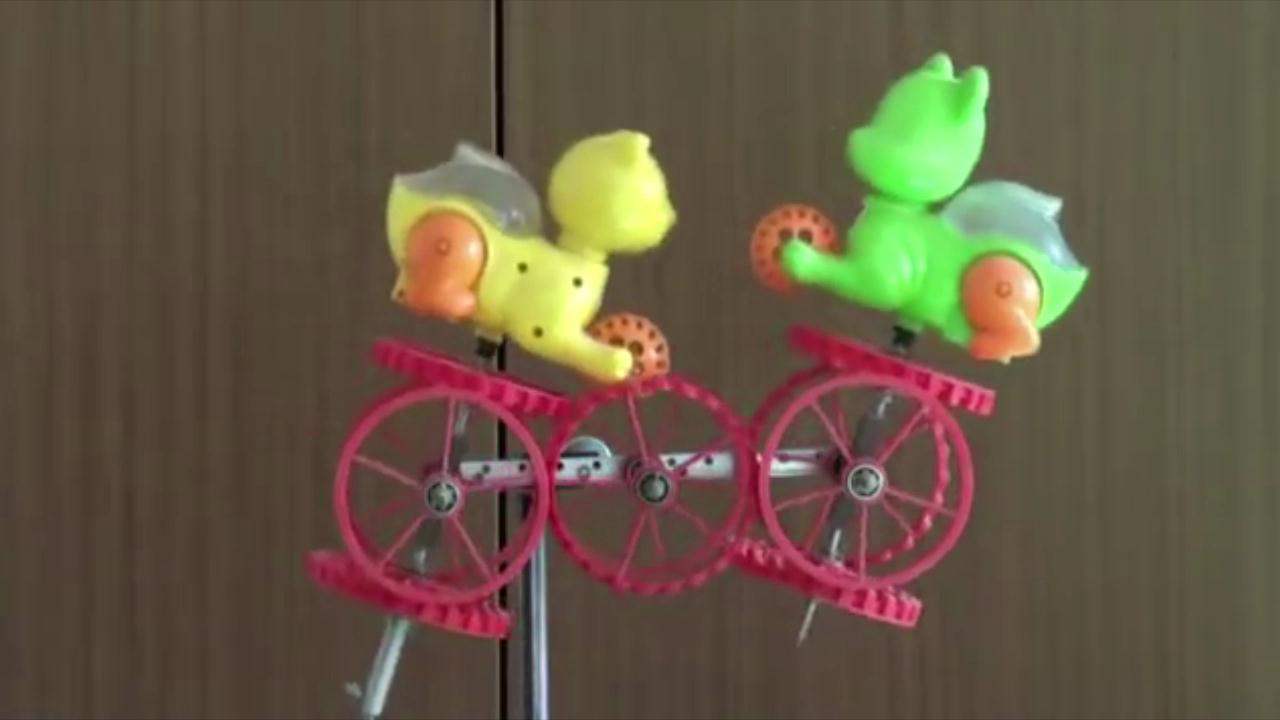 I have another homemade. As a prototype for my toy I took Bogorodskaya toy "blacksmiths", and replaced the movement mechanism with parallelogramma on the mechanism of the two differentials. The proposed mechanism in the form of games makes it clear that such a state of indifferent equilibrium. If this mechanism is to add another gear to get the rotation mechanism of the tracked vehicle, which I used to create a hybrid tracked vehicle. The amazing thing is the differential.
Atideo:
;
A. MITYANIN
Recommend to read
SVATONOVICE
Remember as a child playing with blocks. He puts down one, two, three, top zagromozhdaet yet — and it turns out a car, home or tower. Cubes rebellious, impatient child — the structure...
BLOCKS "ZIGZAG"
The cubes have always been for kids the most popular toys, because most "obedient" to their fantasies and allow yourself to collect a variety of shapes. But the kids pretty quickly...