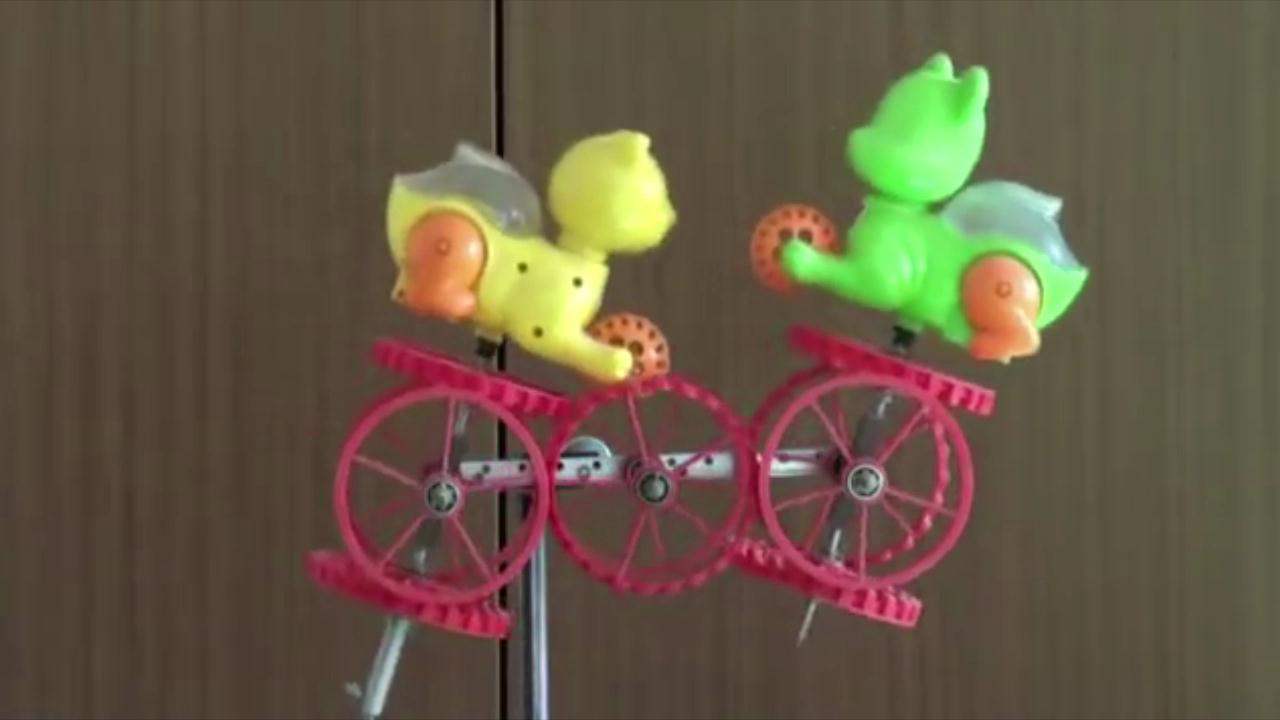 I have another homemade. As a prototype for my toy I took Bogorodskaya toy "blacksmiths", and replaced the movement mechanism with parallelogramma on the mechanism of the two differentials. The proposed mechanism in the form of games makes it clear that such a state of indifferent equilibrium. If this mechanism is to add another gear to get the rotation mechanism of the tracked vehicle, which I used to create a hybrid tracked vehicle. The amazing thing is the differential.
Atideo:
;
A. MITYANIN
Recommend to read
THE SOCKET WHERE THE BULB
To connect to network various electrical household appliances, machines in homes and apartments provided for the outlet. In the utility premises, outhouses and household buildings when...
THE PATCH… ON THE LAWN
Now suburban suburban areas are very popular green lawns, pleasing to the eye a beautiful grassy carpet. However, they require proper care and maintenance, the complexity is almost equal...