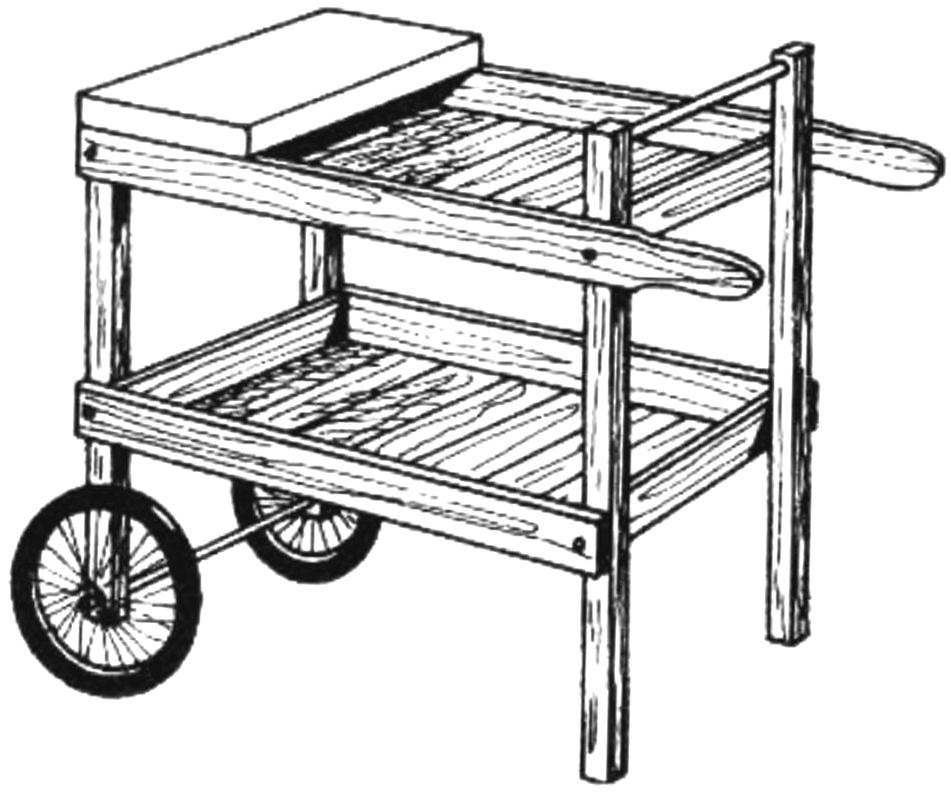 Simple in design, it may be indispensable in the country due to the fact that will find application both in the home as a serving table on wheels, and on a plot in the garden or on the garden: it is convenient to deliver to the workplace of fertilizer, planting material or tools. making it is not particularly difficult: only need four bars on the rack, packing plates for two trays and old pram wheels.
Recommend to read
FLOWER GARDEN IN THE HOUSE
When the house took a stand for flowers, just wanted to buy it, but after visiting a few shops, did not find anything suitable. So I decided to take up the matter himself. Present their...
AND FURROW AND PIT
Treatment of soil with electrofret. Especially for owners of cottages, gardens, gardens (see, for example, "M-K" 3'83, 1Г90). And in conditions when the prices are steadily rising, when...