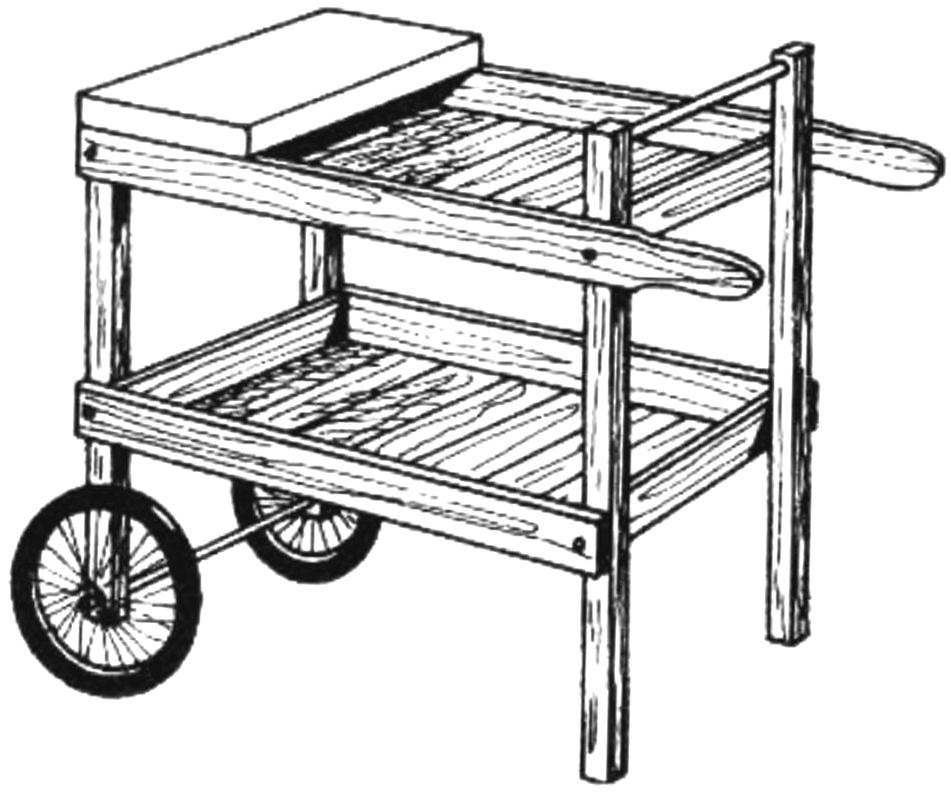 Simple in design, it may be indispensable in the country due to the fact that will find application both in the home as a serving table on wheels, and on a plot in the garden or on the garden: it is convenient to deliver to the workplace of fertilizer, planting material or tools. making it is not particularly difficult: only need four bars on the rack, packing plates for two trays and old pram wheels.
Recommend to read
ENTRANCE HALL: MODEST AND BEAUTIFUL
Not every house entrance hall allows the use of the proposed trade options wall-wardrobe: they tend to be designed to a spacious hallway. At the same time, even in a small hallway it...
PRESS THE BIBLIOPHILE
The most interesting, favorite books deteriorate in the first place. And how to get textbooks: students receives their classes for free, but at the end of the year should return, because...