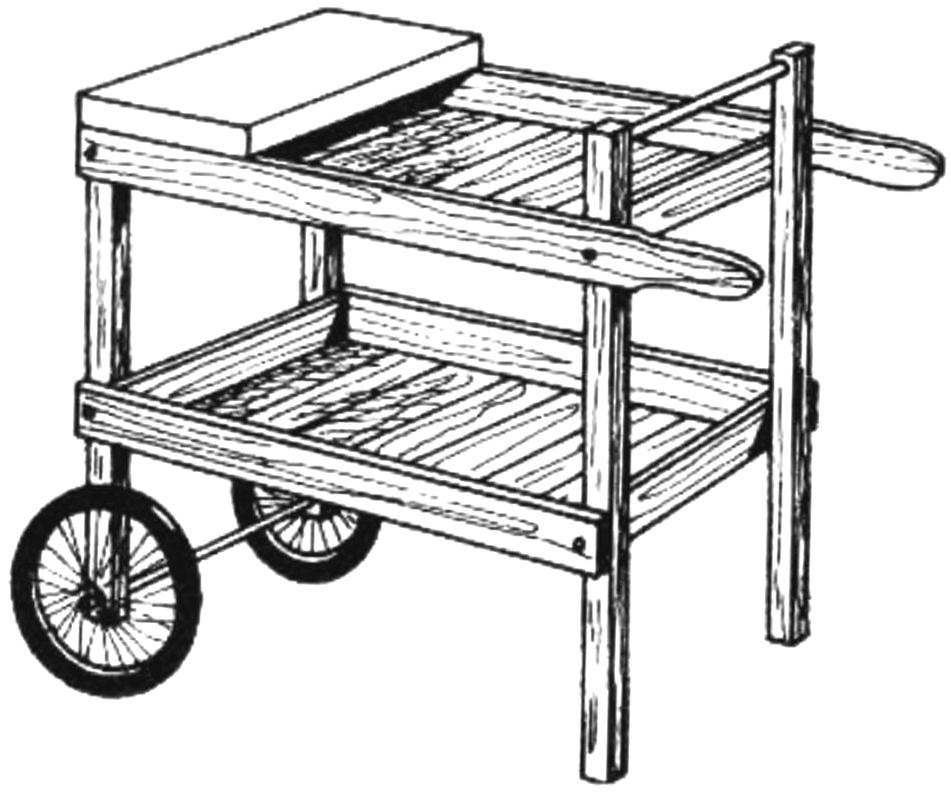 Simple in design, it may be indispensable in the country due to the fact that will find application both in the home as a serving table on wheels, and on a plot in the garden or on the garden: it is convenient to deliver to the workplace of fertilizer, planting material or tools. making it is not particularly difficult: only need four bars on the rack, packing plates for two trays and old pram wheels.
Recommend to read
Austin Mini Countryman
Runabout created in 1957, little known at the time to a wide audience by engineer Alec Issigonis of the British Motor Corporation, justly called a masterpiece of design and...
HOLDING MAGNET
Though served the old speaker, and his ring magnet is still strong. Use it for hanging tools. Hold it firmly on any metal surface, for example, repaired the machine, so that the...