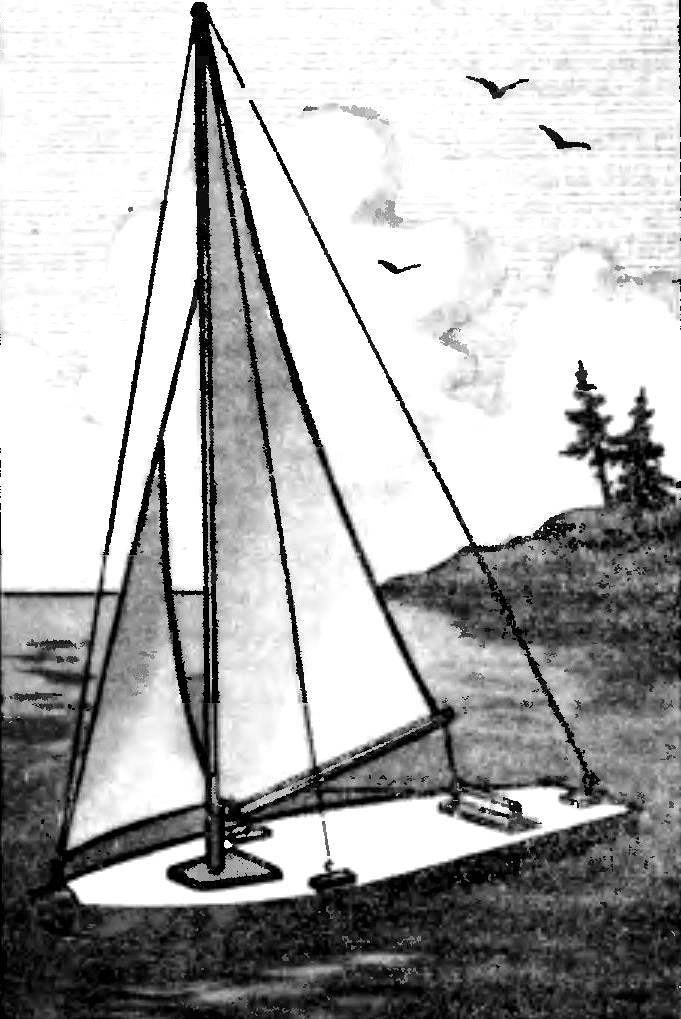 For training younger students in ship modeling circle city of Kaspiysk, Dagestan Soviet Rupublic under the leadership of V. Tolchennikov developed a model of the yacht foam. It is easy to manufacture, does not require scarce materials and skills from the guys. Students in grades 2-4, resting in the pioneer camp will be able to produce a model for two or three days. In addition, such yachts can get the best results that will allow children to learn the rules of the competition and the judging.
The hull is made from packing foam. The marking of the workpiece is made with a soft pencil on a cardboard or plywood template of the deck. On drawn lines case filing saw blade linen or thermoresistor, they do the trimming of the rise of the keel line towards the stern. Further processing of the case is made of coarse sandpaper. The contours of the yacht — the taste of the Modeler; it is important to keep the symmetry of the body. The size of the model only for the length of the workpiece allows the children to experiment widely in the form of contours and to choose, in the opinion of each, its the best design. Therefore, given the figures the dimensions are approximate and may vary by modelers.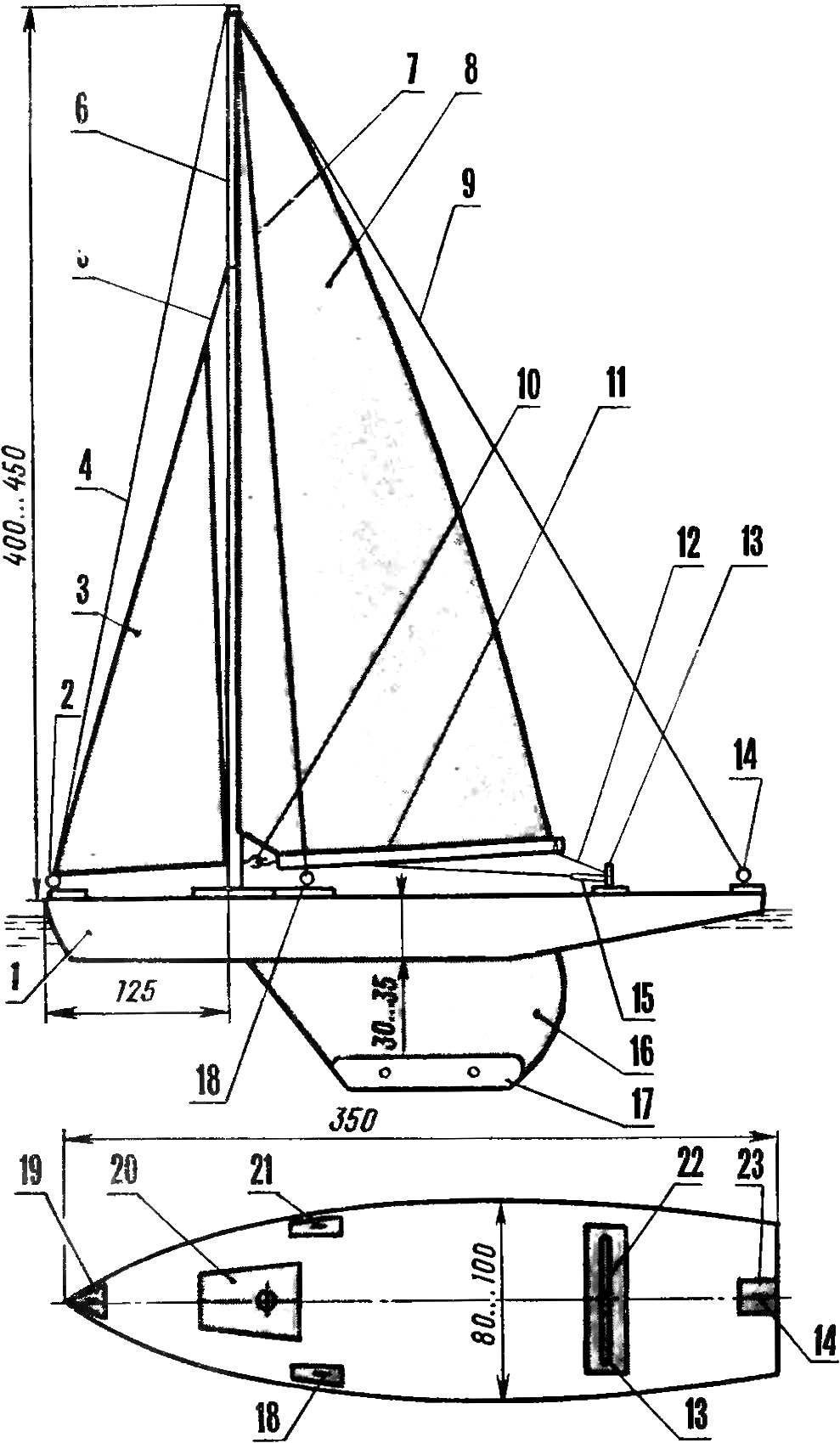 General view and main dimensions of the model:
1 — vessel 2 — eye for attaching the jib the forestay and fore-stays (pin ring), 3 — staysail, 4 — for-forestay, 5 — the jib forestay, 6 — mast, 7 — guy 8 — grotto 9 — Akhter-forestay, 10 — node mounting of the boom to the mast, 11 geek, 12 — boom-sheet, 13 — epaulet of the boom-sheet, 14 — ring for attaching Akhter-the forestay (pin), 15 — thimble staysail-sheet (paper clip), 16 — fin-keel 17 — freight 18 — eye fastening vant (pin), 19 — bow trim, 20 — podmazova fretboard, 21 side plates, 22 — plate bracket overhead boom-sheet, 23 — aft trim.