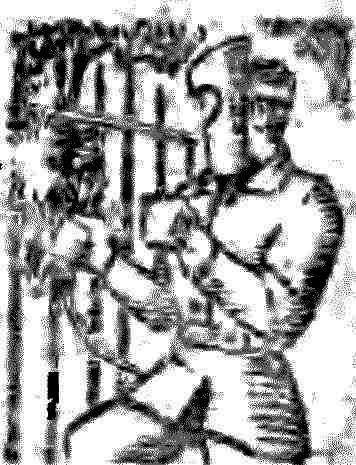 To spend water and sewer, to do cages for Pets and birds, beautiful flower stands and many other useful things in the economy will help arc welder made from readily available parts and materials. With electrodes up to 4 mm, they can be welded, the metal thickness of 1-20 mm. Installation (see Fig.) operates from AC mains with voltage of 220 or 330 In
The basis of it — three-phase step-down transformer 380/36, with a capacity of 1-2 kW (for example, IV-8,
IV-10,C-B22) designed to supply low voltage power. Even fit instance with one blown coil.
Without disassembling the core, remove all the coils of the secondary winding of a snack copper bus in several places. The primary winding of the extreme coils do not touch, and average rewind the same wire, making every 30 turns bends. In total there should be 8-10, so slip into each a tag number.