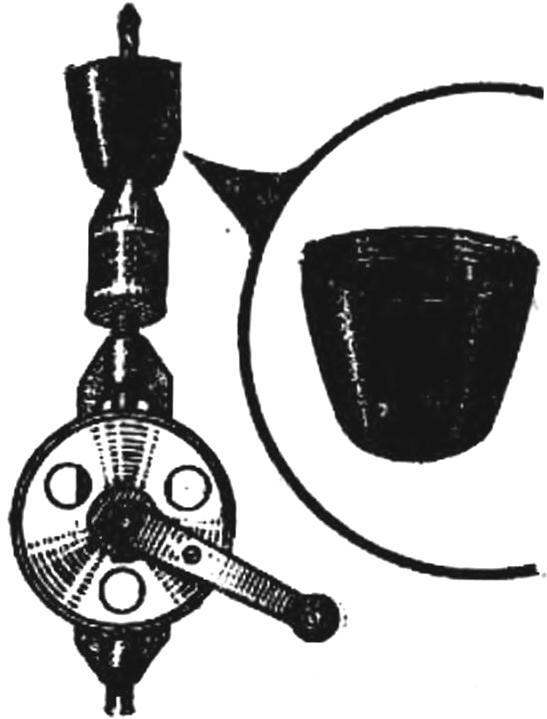 there is always the opportunity not only to superosity hair cement dust, but also to clog the eyes. Simple device will save you from this trouble: any a plastic Cup (like from a spray can), impaled on a drill, carefully collect all the garbage.
Recommend to read
THE CONDUCTOR-THE COMPASS
Drill without marking the large diameter hole allows this simple fixture. The pilot hole on the end of a piece of wood-a compass will not allow the drill nor "collapses" in the direction...
ENGRAVING MACHINE
Engraving machine is designed for deep drawing of inscriptions and drawings on metal or plastic. In the machine used flexible shaft with collet BorderStyle from the medical drill. The...