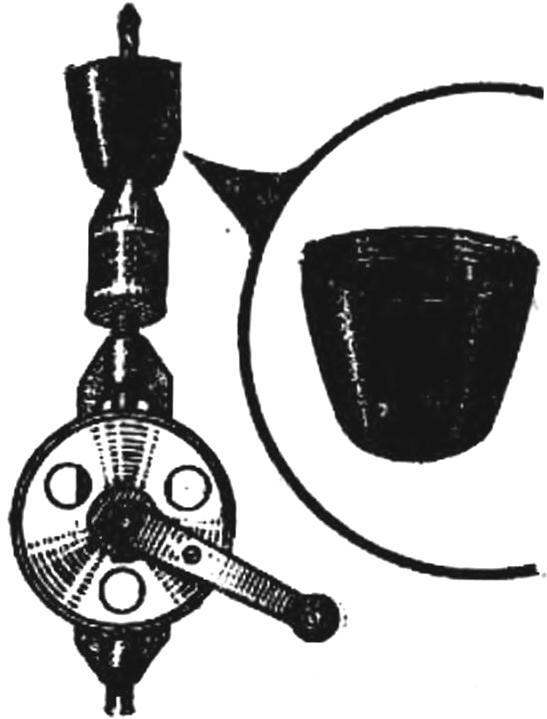 there is always the opportunity not only to superosity hair cement dust, but also to clog the eyes. Simple device will save you from this trouble: any a plastic Cup (like from a spray can), impaled on a drill, carefully collect all the garbage.
Recommend to read
MODELIST-KONSTRUKTOR 1971-11
CONTENTS: Greeting cosmonauts of the Soviet Union the participants of the IV all-Union competition of young rocketmodeler, dedicated to the 10th anniversary of the flight of Yuri...
WITHOUT STANGELY 0.1 MM
If your stock of drills is quite diverse, it is more convenient to place them on the wide wooden bar on the principle of a grid. The advantages of such vertical storage is obvious: the...