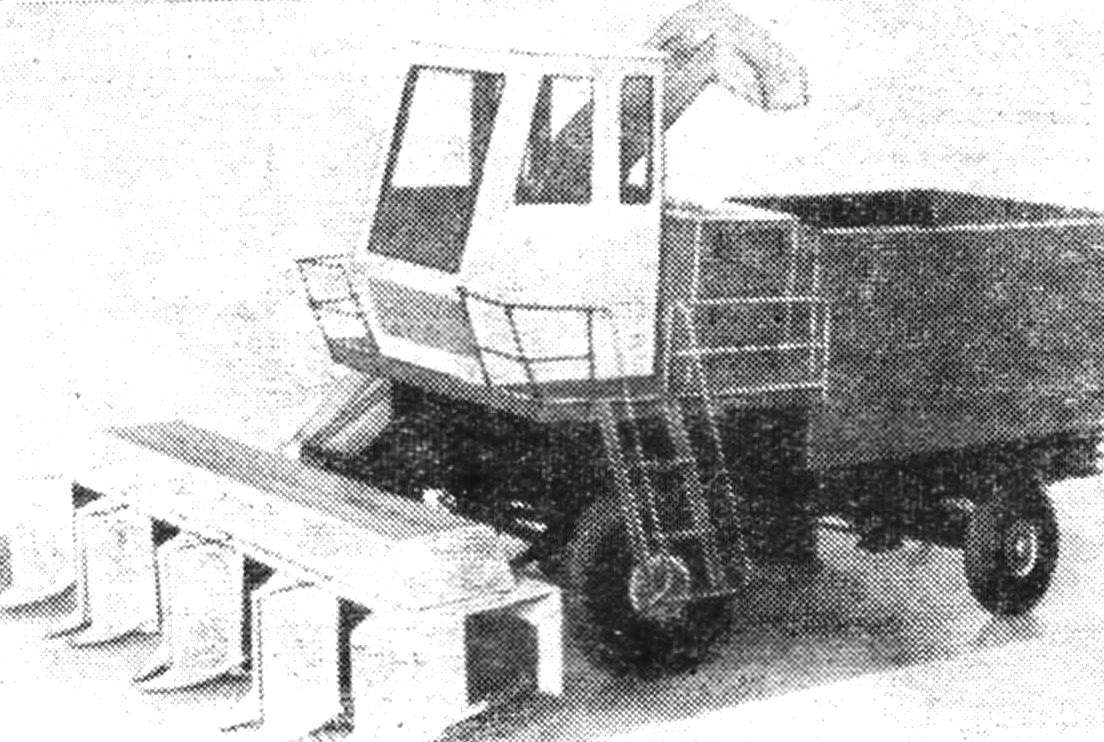 The development of specialized agricultural systems is unthinkable without the complete mechanization of manual labor. Many vegetable) crops do not require manual labor for their cultivation and harvest. But the stumbling block to this remains the mechanization of harvesting cabbage. Not developed cabbage harvester our industry. So we have in ancient times to strike each head, to put in baskets or bags, and then load the trucks. And all by hand.
Were taken for the creation of cabbage harvest harvester and young technicians. Many of the models from time to time to see at Molen technical exhibitions reflect the urgency of this problem. Not spared her his attention, and the guys from the city of Kemerovo. On ablsoute developed a draft of the harvester and made it the current model. This machine, according to the planners, to replace all manual labor when cleaning the cabbage and thereby significantly improve productivity in vegetable production.
In the combine there are two main mechanisms — spinning, sharp steel discs, cut the stem of a corncob, and a rubber blade mounted on a shaft of the cutting apparatus, which cut the plugs pushed onto the horizontal conveyor. Then the cabbage gets on the conveyor — lift, which raises it to the hopper. After his fill of cabbage is being unloaded into a truck or trailer tractor truck.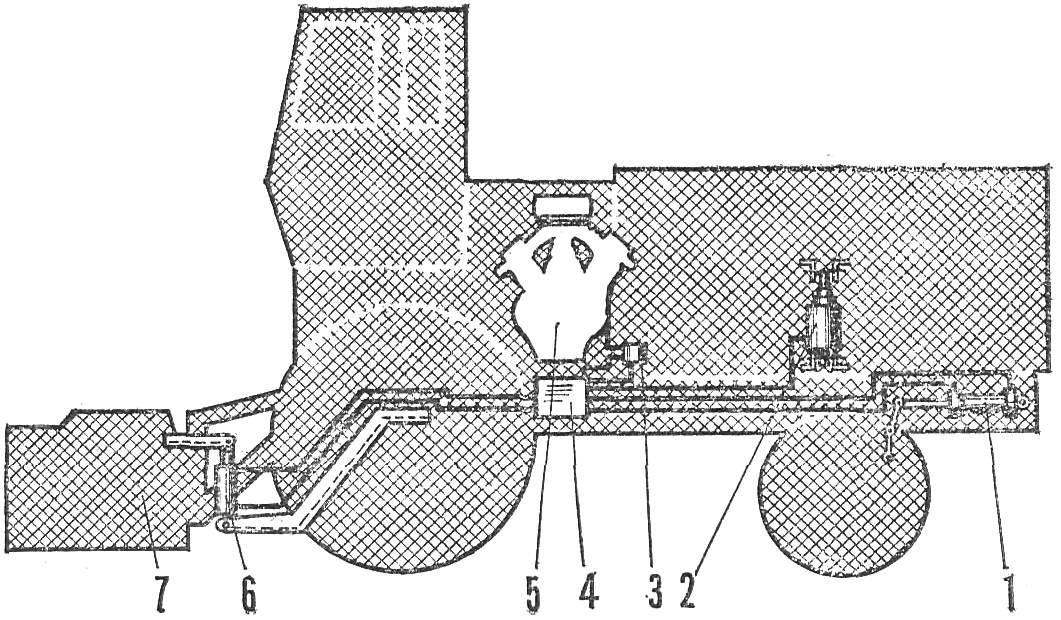 Scheme of the hydraulic system of the combine:
1 — turn cylinder, 2 — hydraulic cylinder, hopper, 3 — pump, 4 — valve, 5 — motor, 6 — hydraulic cylinder of lifting of the cutting unit, 7 — cutting system.
In the car by adjusting the position of cutting apparatus across the width of the aisles.
The model was designed and manufactured by students of schools of the city of Kemerovo George Hlestakov and Andrew Peterkin in the circle of agricultural machinery.
Recommend to read
CONCRETE… WITH SPIRAL
Any individual developer wants to ease heavy physical labour during various construction works, seeking for opportunities to mechanize. But as is often the case, electricity on the plot...
THE HARVESTER GOES ON THE COURSE
When Gennady Kulish arrived in Kirovohrad Institute of agricultural engineering, engineering, it, recent rocketmodeler, and in a head could not come that an important part of modern...