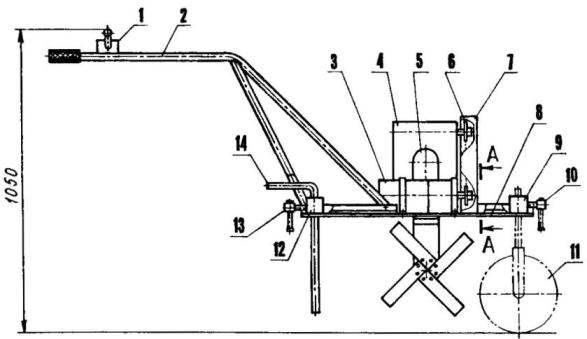 The owners of the garden plots are very popular cultivators "the Mole" with petrol engines. At first I was extremely happy with his mechanical assistant. However, over time, decided to get rid of the noise and noxious exhaust of a gasoline engine and make environmentally friendly electrochlorinator, safe from shock. For the cultivator required a motor with a serial excitation, which increases as the load increases and the torque. More other ideal starter stamps ST-8 from the truck GAZ-51.
The idea to use ST-8 "suggested" to me by the publication entitled "Electrocautery — be!" in the journal "modelist-Konstruktor" No. 1 for 1981.
Procured a starter, I was still a bit modernized.
First, a little shortened his shaft.
Secondly, machined from dural alloy Д16ТВ new front cover and pressed into it a ball bearing 204. In the back of the cover (from the brushes) left regular bronze bearing, but significantly improved its lubrication by installing a cap-type oil can with Li-tol.