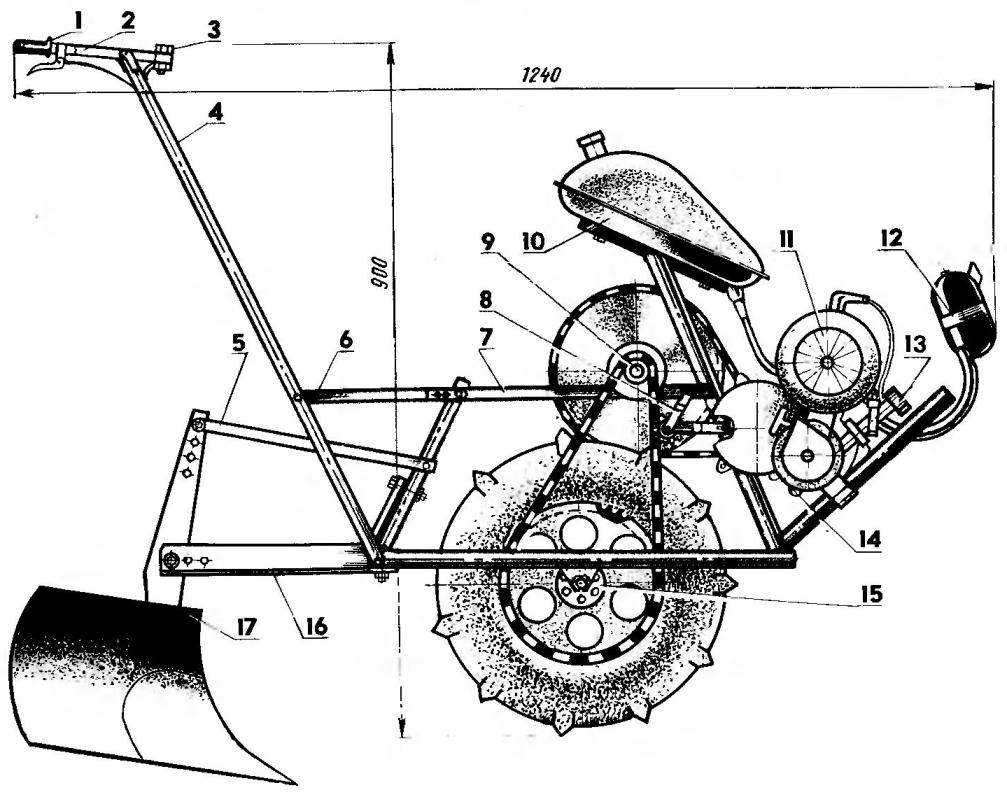 When creating mechanical prepolitical, tillers and other small tools, the tinkerers are facing a number of problems: from the study of kinematics (reliability, compactness, and originality of technical solutions), acquisition for the planned machines of the nodes of parts (cheap motor, for example) and ending with the Assembly and debugging of the whole structure. How to overcome the most common difficulties and become the owner of a quite workable tiller, is published below material.
For several years I use when hilling and weeding between rows homemade potato field on the tiller. Despite the fact that the coupling weight (therefore, developed thrust) it is clearly smaller than the mini-tractor, motomania satisfied. Although sometimes you have to make an extra effort, pushing the unit forward when working on heavy soils. Overall, a reliable and compact machine. And the ability to quickly translate it into the more compact state (transport and storage) is considered an additional advantage. After all, the real operating conditions of agricultural mini-equipment have is such that it is more idle than working. Winter is long, and garden plots, land plots located far from the garages and warehouses, where this equipment is usually stored.
Tiller is assembled on a welded frame with a motor with air cooling system, muffler, Vozduhoflotsky and starter motor from a chainsaw "Friendship", fuel tank, intermediate shaft, two-stage chain transmission, drive wheel, bracket for mounted implements.