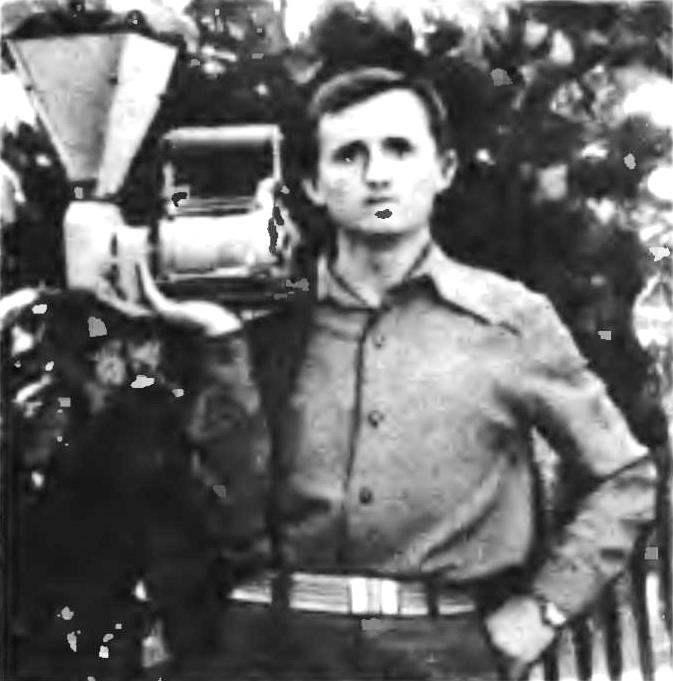 After reading in the "M-K" on the continuation of the contest "Small mechanization", decided to take part in it. I propose a simple and compact micromelic. About the size can be judge by the pictures: the whole structure fit on my one hand. It is universal: designed for the production of corn flour of both large and fine grinding, crushing various zernatto and preparation of feed for livestock and poultry in their personal farms.
To make it capable of any Amateur master, with experience on lathe and drilling machines.
The working bodies of the mechanism are the rotor and stator with ribbed surfaces. First, driven by electric motor 180 W, rotates inside a second, performing the function of millstones.
The structure looks like this: on the basis of a steel plate with a thickness of 6-8 mm is mounted in the stator (the stationary working part) and the electric motor from the washing machine. Both units are mounted on corners of 25X25X4 mm. And the first is regulated in the transverse direction relative to the axis of rotation of the rotor, and the second longitudinal. These features are built into the nodes of the fastening elements. The shank of the motor shaft is connected with the shaft of the rotor coupling of parallel keys. A shaft having a flange for attaching a rotor, planted in the stator on the bearing No. 203. Engine side bearing cap covers, made of steel plate 3.5 mm thick. To the shaft flange Ø 65 mm with three bolts M6 is mounted a movable working body — rotor. I made in two versions: heavy and light, allowing you to adjust the grinding type: by installing a heavier rotor, we will get crushed a lot smaller and Vice versa.