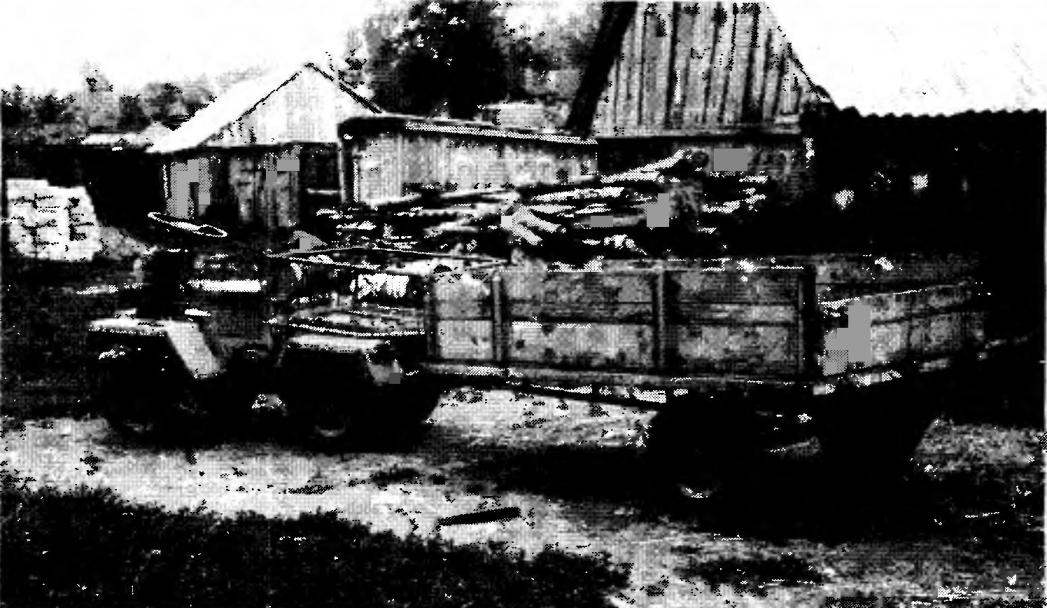 Many years spend their holidays together with the family and the village is Big Yak-Shen Nizhny Novgorod region. Lovely place, kind and friendly people, feasible physical labor on a small kitchen garden that still need a citizen to stay? Working in the magazine and receiving letters from Amateur designers from different regions of Russia, thought: why not get e-mails from places that have become to me already native? Really there moved their Kulibin? Became interested, to make inquiries and last summer's arrival was pleasantly pleased.
As told to me by the driver of the village bus, concurrently—head avtobusov for teenagers and a great connoisseur of the history of the region Nikolay Borisovich Idov, not far from us, in the village of Bornukovo lives Evgeniy Kulikov is the author of many engineering developments. On account of his: crusher, feed cutter, grinder, circular saw, few tillers, large woodworking machine and two mini-tractor successfully used as a tractor.
The most interesting is the tractor. About it and speech will go.
In the village without draft animals, as you know, life is hard — wood, potatoes, grain, hay, and in our area, and the water must be delivered to the house. According to E. Kulikova, the best way to cope with this work a small tractor-tractor. The first is a self-made vehicle, after serving faithfully for several years, was given in a neighboring district, father-in-law, and E. Kulikov made a different tractor. The benefit of experience and strength had a used engine and some units to it bought, and the necessary materials only lazy people do not pick up on the back of the garages.