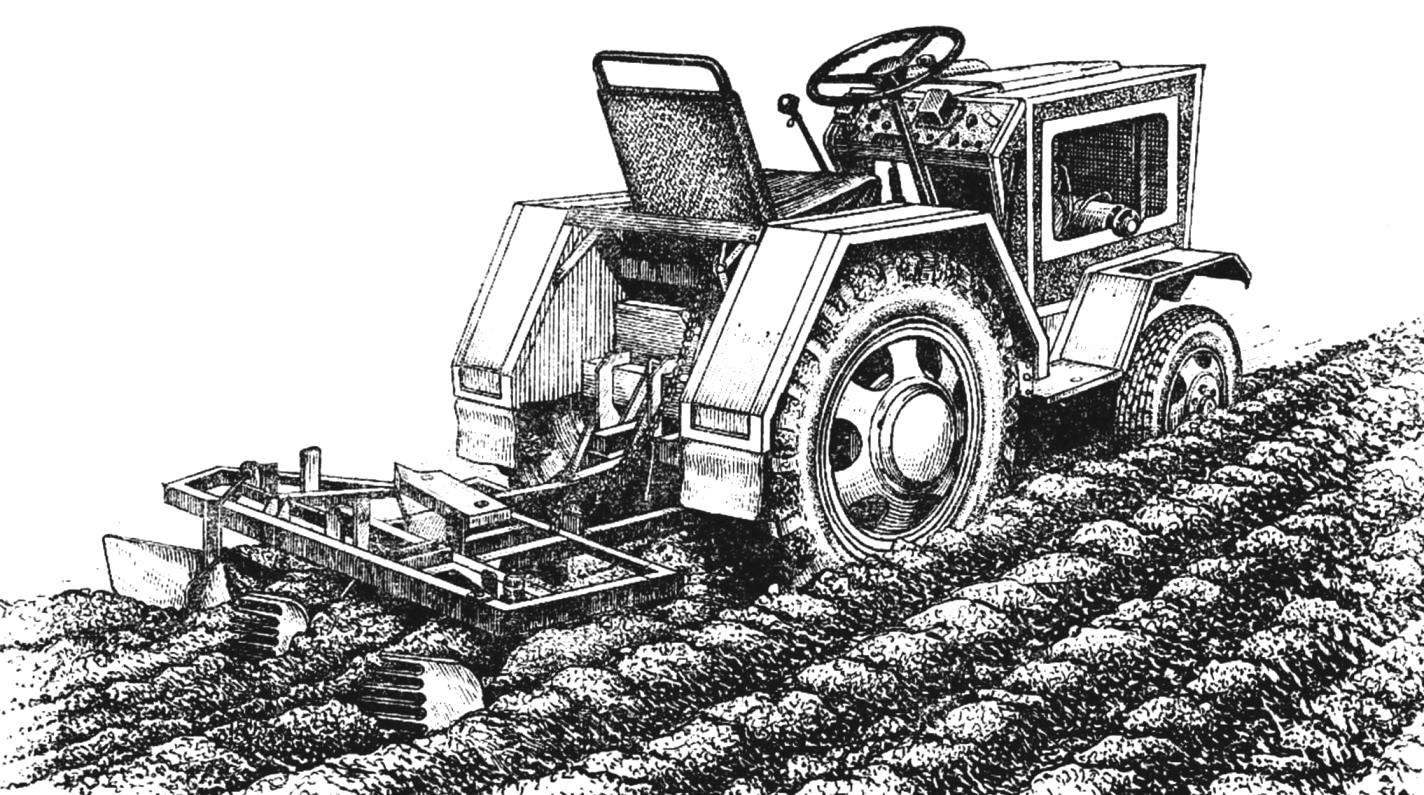 "Manual labor is performed by machines!" — under this title was published in our journal materials from the all-Union conference VISKHOM named after V. P. Goryachkin (see "M-K", 1982, № 8). The performances of the participants on the importance and necessity of development of means of mechanization of cute, the editors have opened a correspondence "round table" at the same time, we invited readers to send drawings and diagrams of their machines and asked to share the experience of their construction, manufacture, operation.
Give the word Victor A. Chirkov, Amateur designer of the suburban town of Lotoshino. He has accumulated considerable experience of creating small tools today introduces its latest development — a mini-tractor MT-5. It seems that novice designers would be useful for some considerations V. L. Chirkov on the design and Assembly of such machines, the use of serial components and parts.
THE CHOICE OF TRACTOR
In the Nonchernozem zone of Russia, with its easy to handle soils using mini-truck increases significantly the productivity of the farmer. In many villages of our district annually work on private land assembled by the hands of enthusiasts tillers small tractors. But often builders find it difficult to answer the question: why they chose one or another scheme of your truck? Start here, in my opinion, follows that the purposes for which it is intended the future car and how many people will use it.