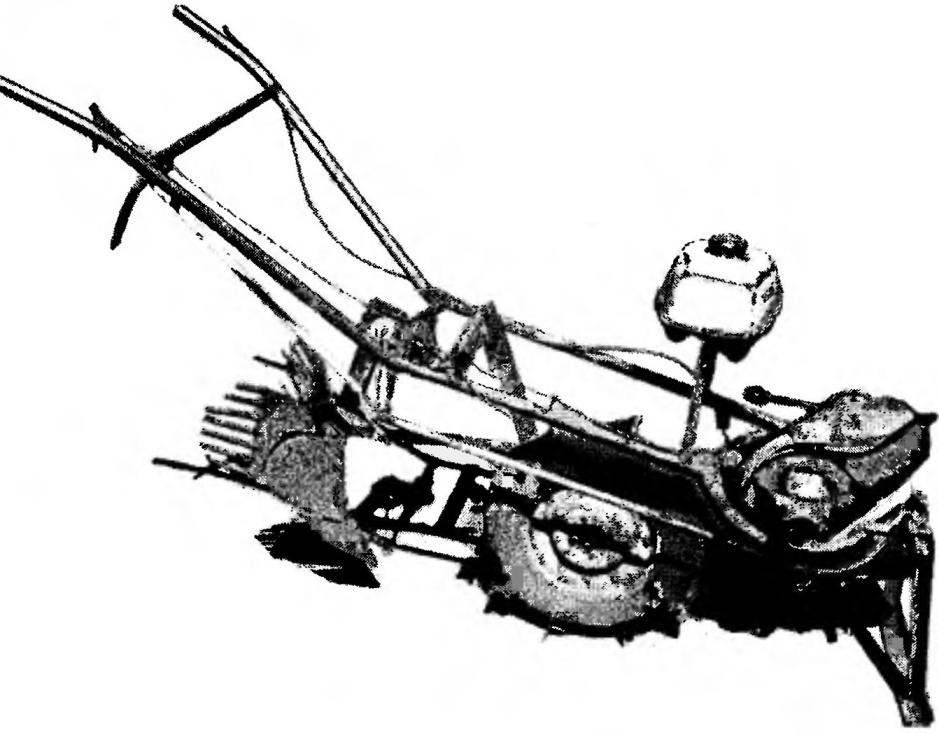 The story of all machines and mechanisms created by Amateur designer from the village of Zelenchukskaya, Karachayevo-Cherkess Republic, Vasily Alekseevich VERBELEN, one post could not contain. Better to talk about them in turn. And we will begin, perhaps, with the most simple what built the craftsman —tillers "Electronics".
They say that the most convincing opinion about tillers made by the mother of Vasily Alexeevich, Ksenia Petrovna, said, "You, my son, may the nuts to disassemble all their equipment, even aircraft. But this machine is not touch — it was too fine assistant in the household!"
"Electronics" was appreciated by other residents of the village. Many, seeing as spore Vasily with the motor blocks and crushes his neighbor's acres, started to rummage in their own barns looking for old scooters. And now in the village vegetable gardens roaring in the spring, about a dozen twins "electronics". The Cossacks were on his car, not because I found it difficult to come up with something similar yourself, in the village of the craftsmen enough. As they say, in this design there is nothing superfluous — only the most necessary. It is simple, sophisticated and safe, which actually confirmed years of its successful operation.