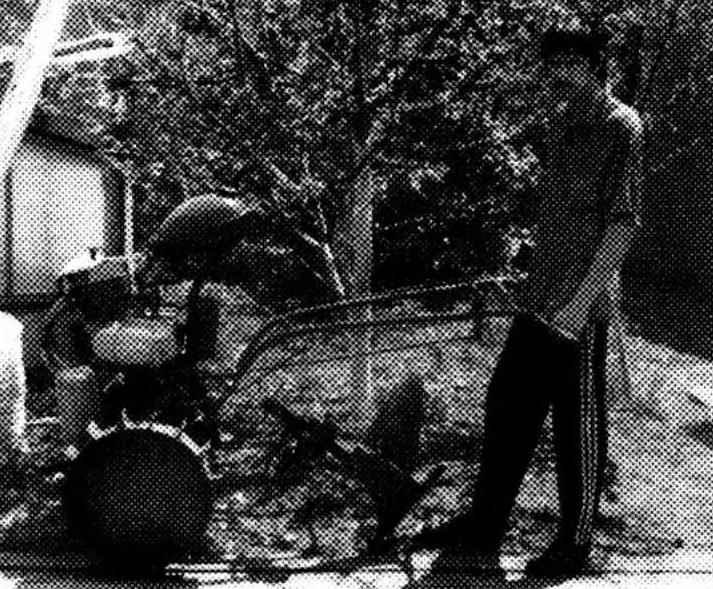 The prototype of tillers was similar was built by my father over ten years ago. He had the motor scooter "Vyatka-Electron" power of seven HP Wheels were also from the same bike. For cultivation of land on the wheels were worn chain lugs.
My version of a walking tractor that loses compactness, but wins in power — it has an engine from a motorcycle "Voskhod-ZM" capacity 14 HP ignition System from scooter "Vyatka-Electron". The cooling of the cylinder of the engine is too forced: for this we used a homemade supply fan; about him later.
The kinematics of the walk-behind tractor is simple and, one might say, ordinary, except that her chain included reversing mechanism. As the cultivator there is no differential, the use of reverse turns or hairpin bends significantly reduces the radius of the execution of these maneuvers.
Rotational motion from the transmission output shaft of the engine through a chain transmission is transmitted to the sprocket mounted on the shaft of the reverse, and from him — through the gear pair to the shaft of the gearbox and then once on both wheels.