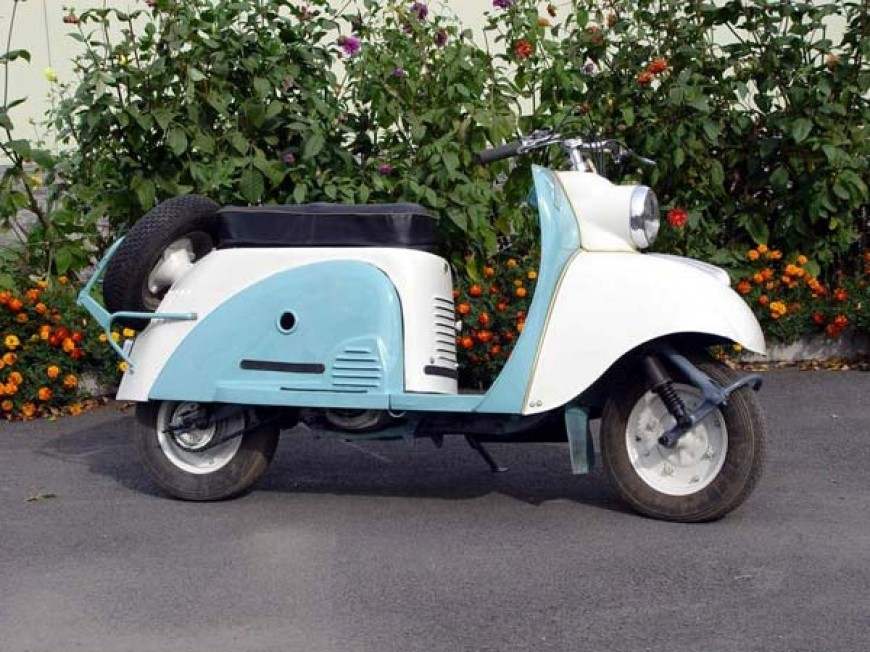 Many owners of motor scooters "Tourist" doing to them side trailers or converted them into tricycles. For such machines, I suggest to add another speed back. In some cases, not hurt it, and the two-wheeled machine.
For getting back the speed in the kinematics no changes are required. Everything is decided purely "electric" way.
To this is added another breaker so that when the crankshaft rotates in the opposite direction has reached the necessary ignition timing, and sets the switch ends of the field winding of ministarter. Switching is done by two coaxial switches. When switching the toggle switches in position "back" ministarter will rotate the motor in the opposite direction. The ignition is controlled by the second breaker.
To go back, we need to stop the engine, switch the toggle switches and re-start the engine; the car will reverse. Short-term work-stroke engine in the opposite direction should not affect the lifespan.
N. GRABELNIKOV, Ust-Kamenogorsk club "Sputnik"
Recommend to read
THE PERFECT BIPLANE
Carrier-based fighter Grumman F3F of the company. In the early 30-ies of the American company Grumman was the undisputed leader in the production of fighter biplanes for carrier-based...
BERRIES LIKE STUFFING
I read once in a magazine advice to skip the berries for canning sugar through a meat grinder. Tried: I have not — clogged the outlets after the first three or four tablespoons of...