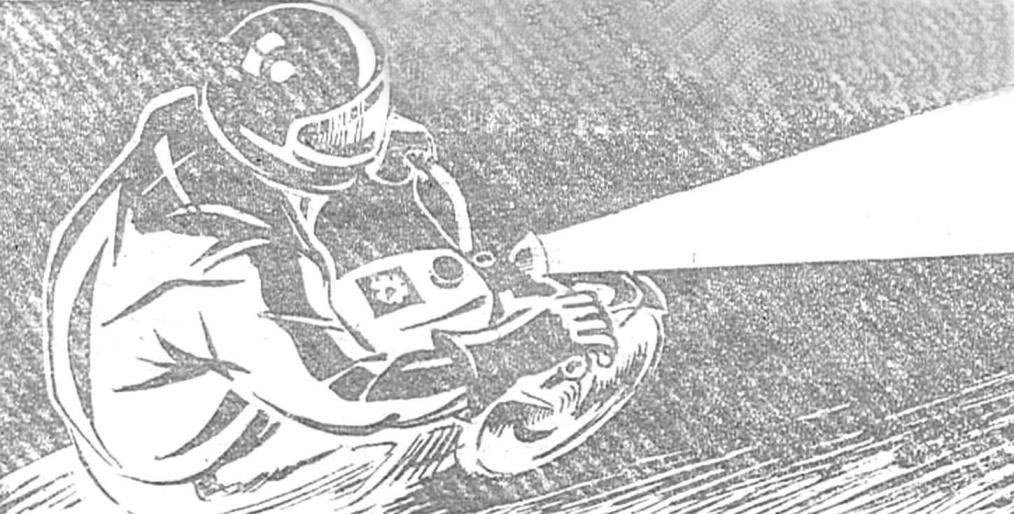 The motor "cut" suddenly, unexpectedly. Include prasu "flasher", I pulled over to the side. The sudden failure of the engine of the motorcycle has a simple explanation: ran out of fuel. And it seemed that fuel would be enough to the nearest gas station. To avoid mistakes in the future, decided to make a simple device to determine the amount of fuel in the tank, without looking at him.
Initially wanted to equip your motorcycle with the same pointer, as ka car: tank positioning the float associated with the sensor resistor, and the level to determine switches the instrument to the galvanometer. But, having thought, has refused this idea: you can probably do something simpler.
Without a float on the lever is not enough. So, take it as a basis of the device. Well, if the axis of the lever to impose the drum with the scale, it is possible to easily control the level of fuel in the tank.
But wait! This method is all good, but to implement it in the tank will have to cut the hole and quite large. Frankly, to do that I did not want.