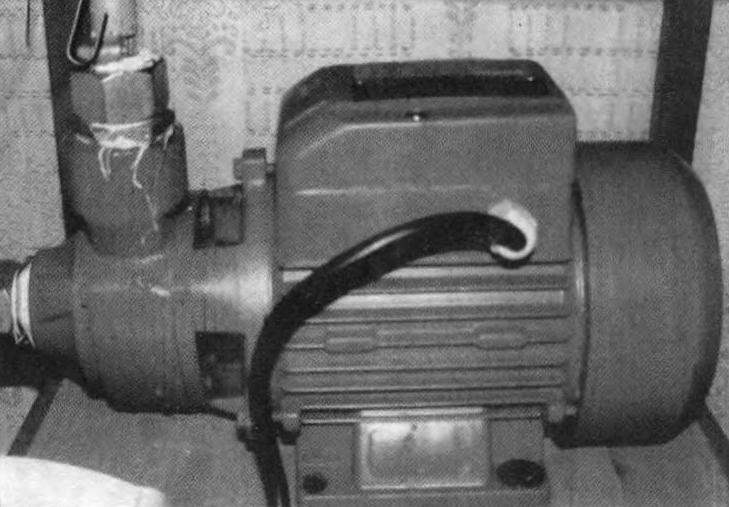 The washing machine is firmly established in our everyday life. And if in cities, the connection of washing machines to the water supply will not cause a problem, in rural areas, where there is no Central water supply, and take water from springs and wells to run such a job much more difficult. And it is caused primarily by lack of water-supply system or insufficient pressure in it. Generally, washing machines are designed to work with the pressure of the incoming water 0,5 — 10 bar, which can only pressurizing pump either based on Autonomous water station (the latter is possible to buy it now at the price of 5000 rubles).
Usually in villages of the washing machine is connected according to the known scheme: above the washing machine barrel set volume of 50 — 200 l, from which by means of hoses, valves and adapters water comes into the machine by gravity. But this pressure is not enough.
Water, bypassing the built-in washing machine solenoid inlet valves (two of them), the filter and the nipple goes into the tank so slowly (literally drop by drop), which wait for the beginning and the end of the wash will have days and nights, which is essentially absurd.
In addition, "smart" filling washing machines "does not understand" such an attitude, perceiving slow vodenicharova as the complete absence of water in the house and in result stops the wash (it depends on the brand, model and type of washing machines).