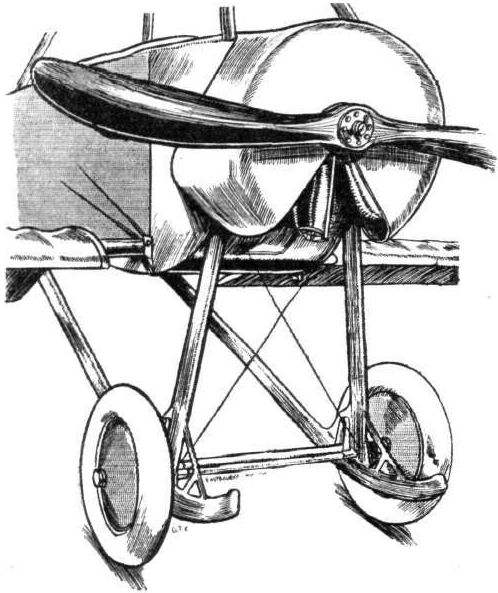 Winter kordovye velocity model snowmobiles are building in our country, thousands of students avtomodelistov. The interest has Particularly increased in recent Years. It seems that on the ice kartodromo original sports equipment in which it is difficult to know clumsy chetyrehlistnyj snowmobile the recent past.
In our group there were several models. However, the original design had considerably refined, because our snowmobiles were intended specifically for beginners. First of all, remade the engine mount under polutorametrovy Microdrive MK-17, which replaced the "Rhythm". Most, we think, an interesting element of our model has become a kind of autopilot, not allowing the sleigh to fly in the air. With it we also managed to eliminate the threat from swinging the nose to the tail and to provide a strictly horizontal position the speed on the course.
We offer you to make this model. Hope you will help our design and technological recommendations.
The case of the model of two fake bars. Suggest to combine semi-finished parts 6 and 12 (see figure) polyvinyl acetate glue using a paper strip (e.g., from Whatman) and then process and shared by the outer circuit. Immediately to obtain the necessary alignment of the connection screws, drilled holes ø 10 and 16 mm. Next, the blanks are separated with a sharp knife and hollows out a cavity of the housing.