Since 1980, the "geography" of the USSR Championships in the sport of flying remained the same — start small rockets passed on two "spaceports" ("Tapani" under Tbilisi and "Aranci" near Tashkent). But to VIII of the championship was selected the sports airfield "fakhrabad" Dushanbe ask.
Perhaps these competitions will go down in the annals of rocket modeling as a landmark. But not the venue. Importantly, for the first time the USSR championship in the flying activities took place under the new rules. Five rounds instead of three, and with increased apparent time for one minute each. And yet, in the program, in addition to the traditional four classes S3A, S6A, S4B, S7, included three new: two high-rise S1A and S5C and one (S8E) — RC raketoplana.

Starts model RC rocket glider class S8E champion Kovalev from the team of the RSFSR.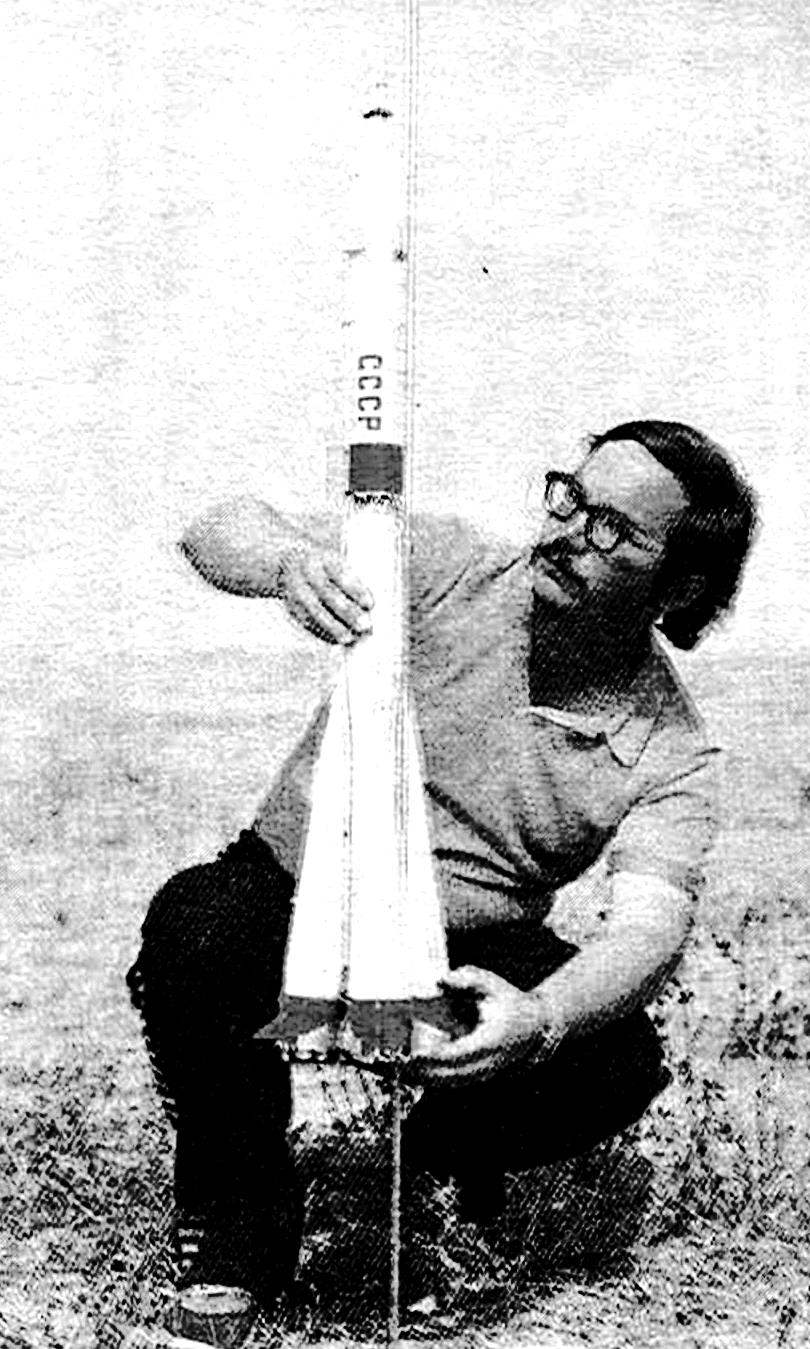 Winner of the gold medal of the USSR championship in the class of models S7 A. Bacha (Latvian SSR), before the start of the miniature of "Soyuz-T".