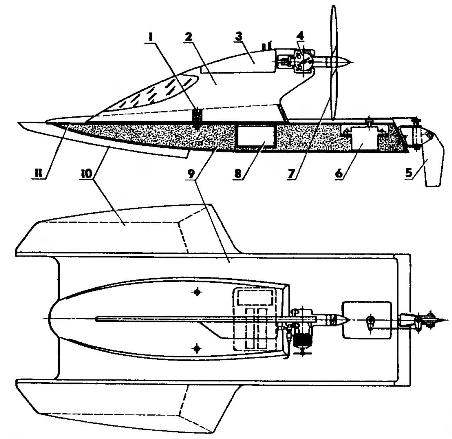 Athletes modelers creating miniature RC racing boat, rightfully consider themselves the elite in the sports environment. Still, after all, they have to deal with the most powerful engines, the most modern modeling technologies and fastest speeds! In addition, the control gliders-cars requires a high skill and knowledge of tactical racing techniques.
Present RC racing sudomodel, which on forces and means even the sport-shift-juniors. I must say that such models with aerodigestive increasingly attracted beginners — with its simplicity, cheapness and availability "piloting" of such models is not very different from the management of classic racing with the propeller.
Now, RC racing sudomodel with the engine working volume of 1.5—2.5 cm3. It is quite suitable MK-17 "Junior", MC-12B, "MARZ-2.5" or KMD-2,5.