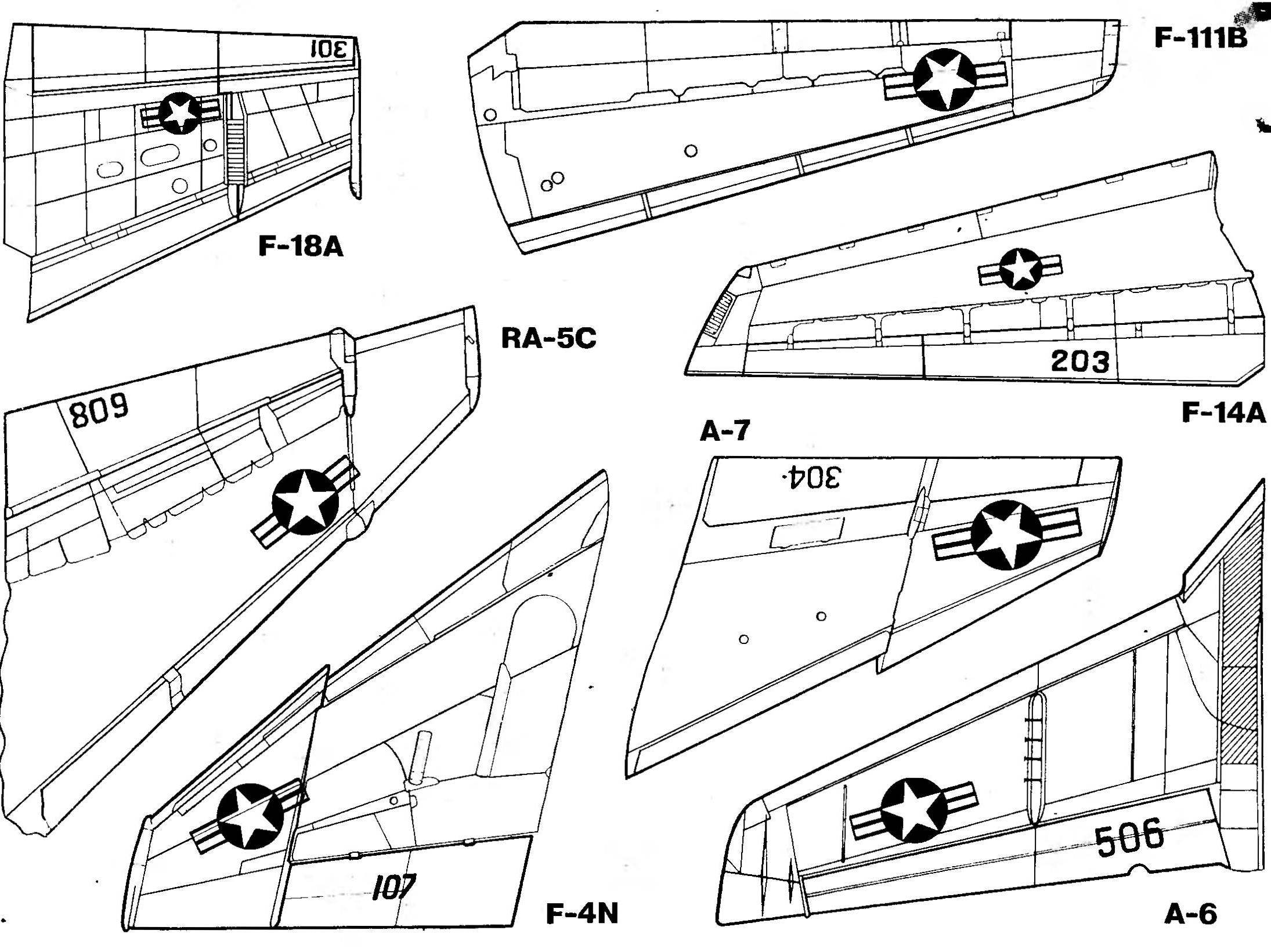 PAINTING OF AIRCRAFT CARRIER-BASED AIRCRAFT
Military aircraft painting aircraft have always played an important role. After all, well-chosen color camouflage reduce the visibility of the machine in the air and thus increase its survivability. A variety of colors and color schemes were determined by the nature of the environment, against which were combat flight. As well as carrier-based aircraft mainly operates over the sea, the defining colors in the palette of camouflage are the various shades that mimic the color of the water surface.
Camouflage pattern in the deck of the aircraft did not appear immediately. Before 1940, the aircraft had a natural metal color. Yellow-orange was only the upper surface of the wings for better visibility of the aircraft in the event of a forced landing on the water. With the outbreak of the second world war, the entire machine began to cover light gray paint (Light Grey), which significantly reduced the likelihood of visual detection. The next step in the downward visibility was the adoption of the fleet in early 1942 two-tone color schemes: blue gray above and pale gray below. Further, the number of colors increased to three; the upper surface of the fuselage and wings were painted dark grey, left side grey-blue, and light grey paint at the bottom was replaced with white. At the end of the war, especially for aircraft operating in the southern latitudes, has developed a glossy sea blue (Glossy Sea Blue), which is often now confused with the dark blue (Dark Blue).
When the Americans gained control of the sea and in the air and opposition from Japanese aircraft was weakened, the skin began to appear a bright coloured stripes, shark jaws, different emblems, etc., prohibited in 1942. After the war, some units were disbanded, and some of the traditions, manifested in the bright attire of the aircraft was lost. It remains only determine the color of each aviation unit has put in place in the 30-ies.
The first jet aircraft were painted entirely in glossy sea blue color (GMS). Markings applied white paint.. Define the colors could be seen on the nasal fairings, wingtips keels and wings.
Even during the war it became clear that the planes are painted in the GMS, perfectly visible in the air. On the background of the bright sky machine looked like ink drops on white paper. There was even a special term — "the effect of black spots". Between 1953 and 1955, for years, tried out various ways of dealing with this effect, even proposed not to paint the aircraft. In February 1955, the Navy command decided to cover the upper surface of the airframe of the aircraft less noticeable at the height of the light gray paint (Light Gull Gray), and bottom — white (Insignia White).