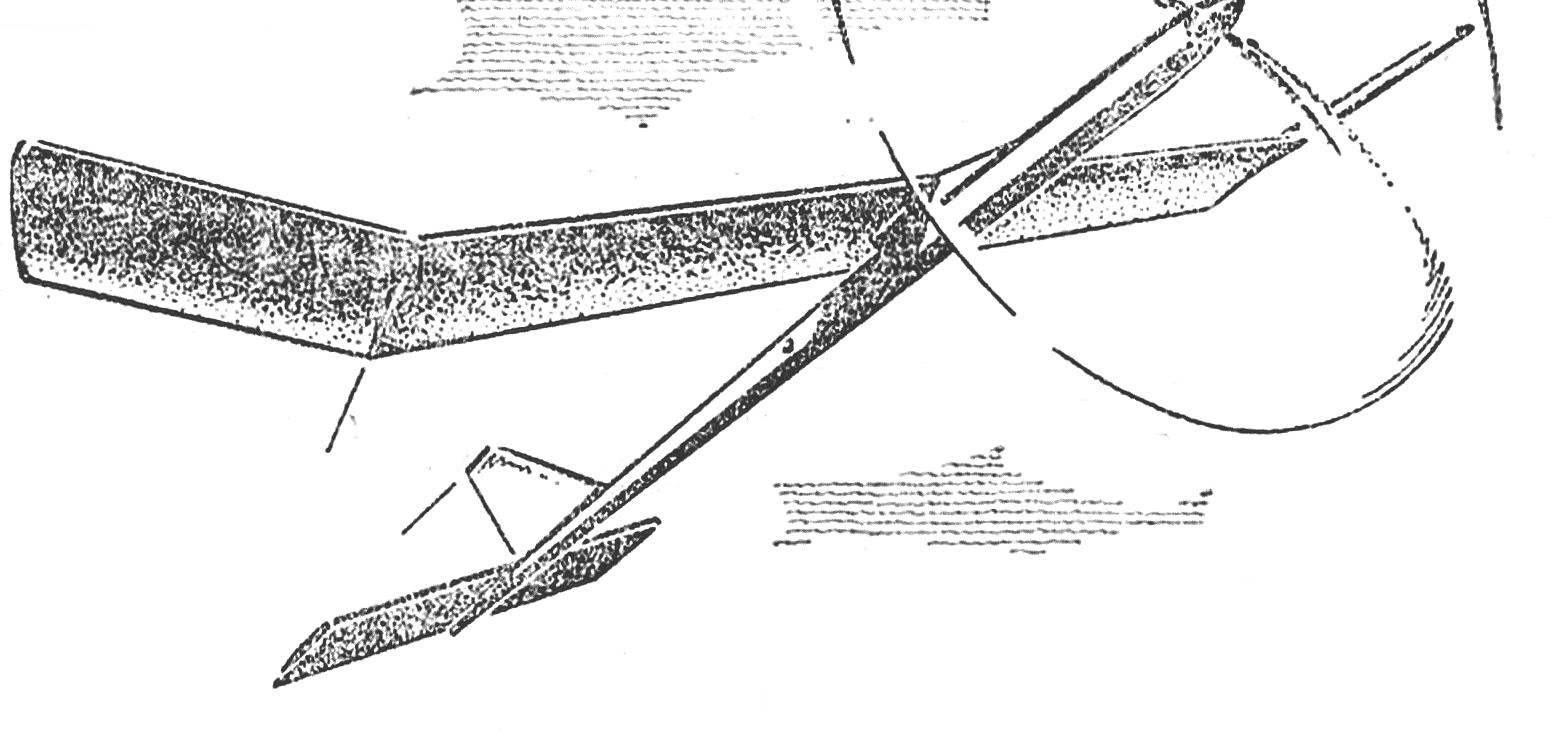 Recently
we met with a model glider class Ä1. In the design of its supporting planes, and stabilizer are widely used Styrofoam, which greatly simplifies the manufacturing technology was for the benefit of the strength characteristics of the individual elements.
Work on the airframe and its operation did not reveal deficiencies of the power scheme and any technological "whims", and the flight properties of the model were at the level is built entirely of balsa. Therefore, the idea to apply the solutions found on smaller devices — rezinomotornaya class B1.
Limits on the mass of details here even tougher, but the use of foam promised the opportunity to meet the required limits.
Test resinators confirmed by preliminary calculations, the model, as they say, succeeded. While it is easy to manufacture and can be recommended for the construction of even the modelers with minimal skills. In addition to the technology, nosy the device is retained and other useful properties of the previously proposed power circuit: a complete lack of the tendency to lead to high remotepoint even in the field.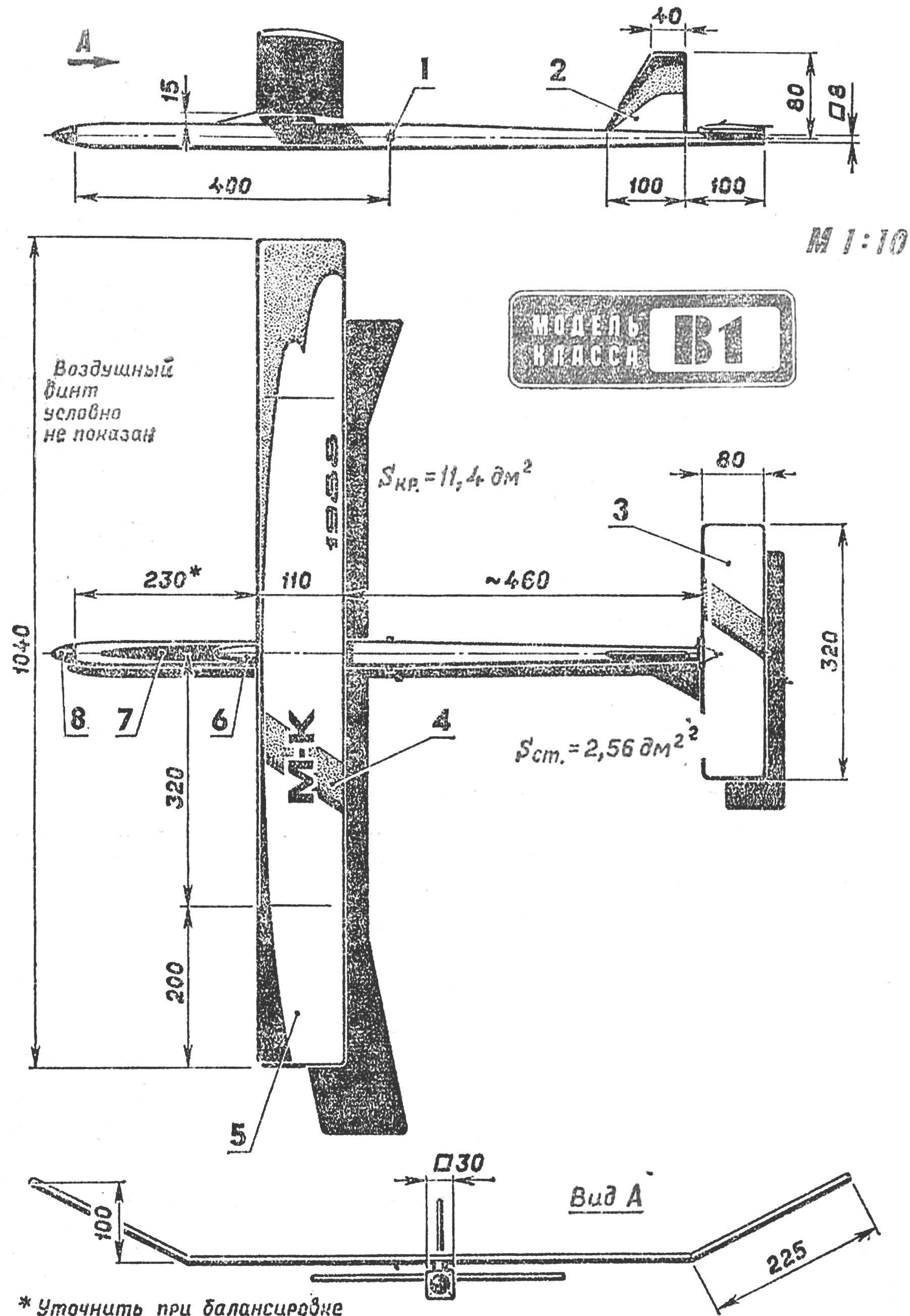 Basic dimensions rezinomotornaya model:
1 — pin attachment of the rubber motor, 2 — the keel 3 — stabilizer, 4 — the Central part of the wing, 5 — "ear" wing, 6 — pole 7 — forward fuselage, 8 — boss with a propeller.