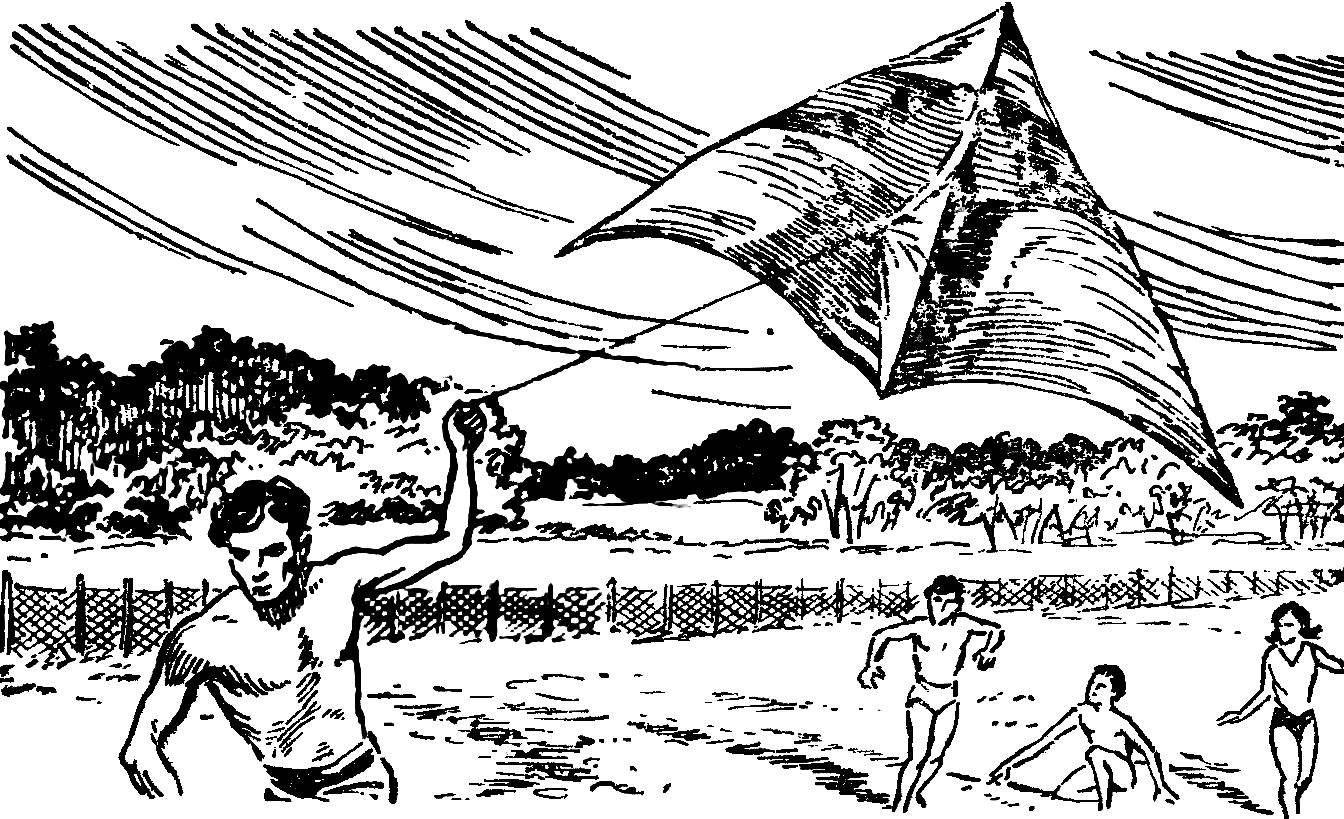 On the pages of popular French children's magazine "Wife Anne" describes the two models of hang gliders, designed by Jean-Paul Movie and Christian Neuville. Wing Delta is an isosceles triangle with a height equal to half the base. The keel has the shape of a triangle with angles 90, 60 and 30°. Like most kites, wing "Delta" consists of a stitched frame and twine, wound on motoviltse. The cording is made of fine and durable matter, frame — wooden slats. The glider is very light, so to run it, a small gust of wind.
We are given descriptions of two models of different sizes with the same proportions. It should be noted that a large Delta flies better than small. So…
A small "Delta"
It need the following materials and tools: ruler, pencil, scissors, pins, thimble, strong thread, pliers, a nail with four rods Ø 8 mm length 100 for two, one 90 and one — 76 cm
Structurally snakes (Fig. 1) consists of two parts: the wing and keel are cut from a thin synthetic fabric; stitched'll need a piece of fabric the size of 180×90 cm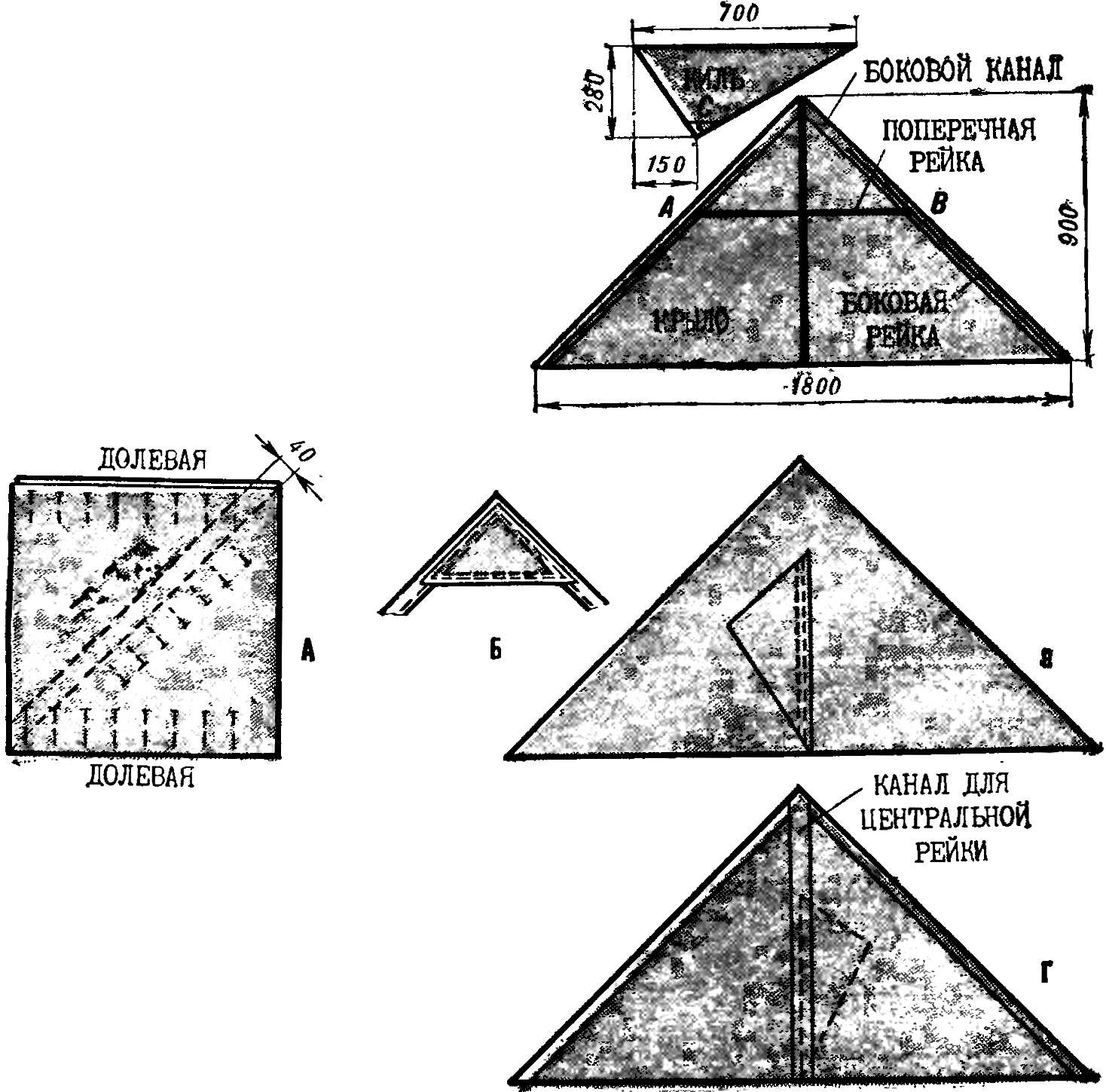 Fig. 1. A Small "Delta".