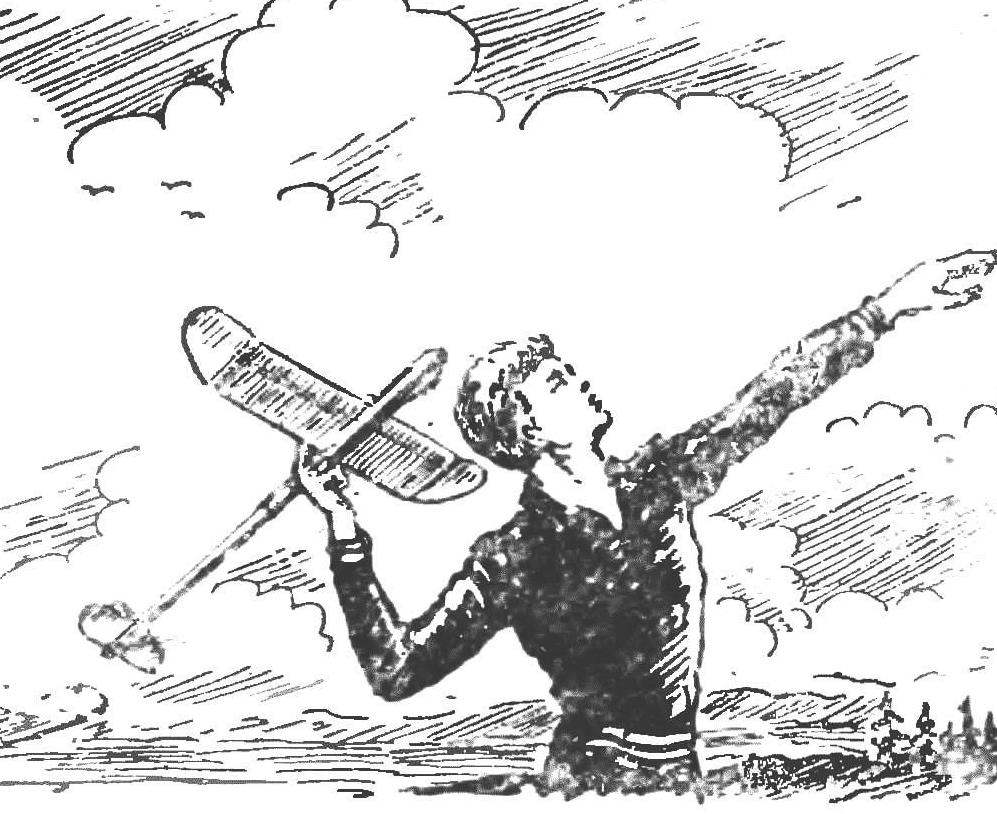 Small model scale of about half a meter and weighing 20-30 grams at first glance give the impression of toys. But as soon as test flights, the opinion of inexperienced viewers immediately changing! It turns out that the apparatus according to the flight properties left far behind their paper predecessors. Running in the sky sharp throw hands, they are capable of rapid start, similar to the motor-take off the good timers.
One or two dozen meters in height, recruited during takeoff is not the limit for them. No less impressive, and the results of flight time, which, in fact, is a criterion for judicial evaluation. On most sports throwing gliders you can see determiniation device performing a forced landing after a flight on "maximum". What is this, a fad or too high opinion of modelers on flight properties "paritala"? The fact of the matter is that, essentially, the quotation marks are not needed — these models are really soaring in ascending air flow (unless, of course, the athlete was able to determine their presence and properly launched glider right in the term), often far away from the start, gaining considerable height.
And problems to be solved when building such models, even in comparison do not go with the paper. Produced several cognacy-"schools" of design and balance, and apply various methods of training and running.
To models throwing gliders is presented almost one requirement — set the height only by inertia, from the throwing hand. All known models alnabulsi, for large sometimes uses a simplified diagram of a stacked wing. If you decide to build a soaring leader, and there are no balsa — do not worry. Scarce wood successfully replace the foam different types and brands. White dense (polystyrene) foam even without the exterior-stitched can give interesting results in the manufacture of bearing areas. More porous varieties with close-fitting surface of the paper give the gain in weight. The main thing when working on a model attentive to the design of cargohose simple machine and be extremely careful when working on them. Then microportal will reward you for your efforts excellent performance of flights.
The proposed design of throwing the gliders — "transitional", as they are designed for young and adult athletes. Yes, do not be surprised! This interesting class found recognition among a wide range Czechoslovak modellers, and competitions are held in both age categories. Let's hope that someday the category of "Throwing gliders" will appear in our rules on aviamodelling sports.