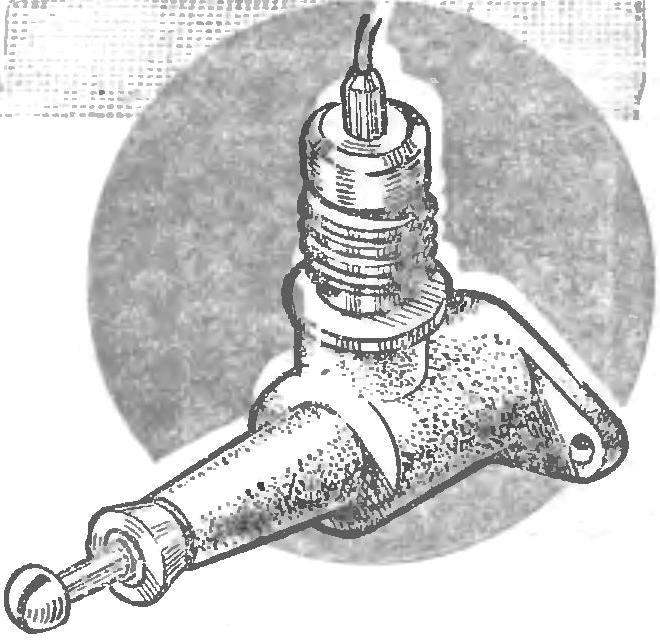 Model airplanes still did not pay attention to a very promising engine, liquefied gas C02. But the simplicity of manufacture and operation make it much more affordable than compression and glow engines. In addition, it does not pollute the air and silent in operation. With this engine (Fig. 1) can operate a variety of aircraft weighing up to 100 g From one canister to siphon the tank (Fig. 2) can be refilled twice.
The engine displacement of 0.27 cm3. With a propeller Ø 180 mm, it develops 1900-2100 rpm flight Duration 45-50 C.
Discuss in detail on the technology of the most complex and critical parts of the engine.
Carter carved from duralumin D16T on a lathe with the subsequent processing of the metal outer surfaces. Thread М9Х0,8 cut on the machine. The hole for the shaft, drill and finish with a reamer of Ø 4 mm.
The cylinder is easier to make a round bar stainless steel Ø 15 mm on a lathe. The threads cut on the lathe, screw-cutting lathe with a single installation.