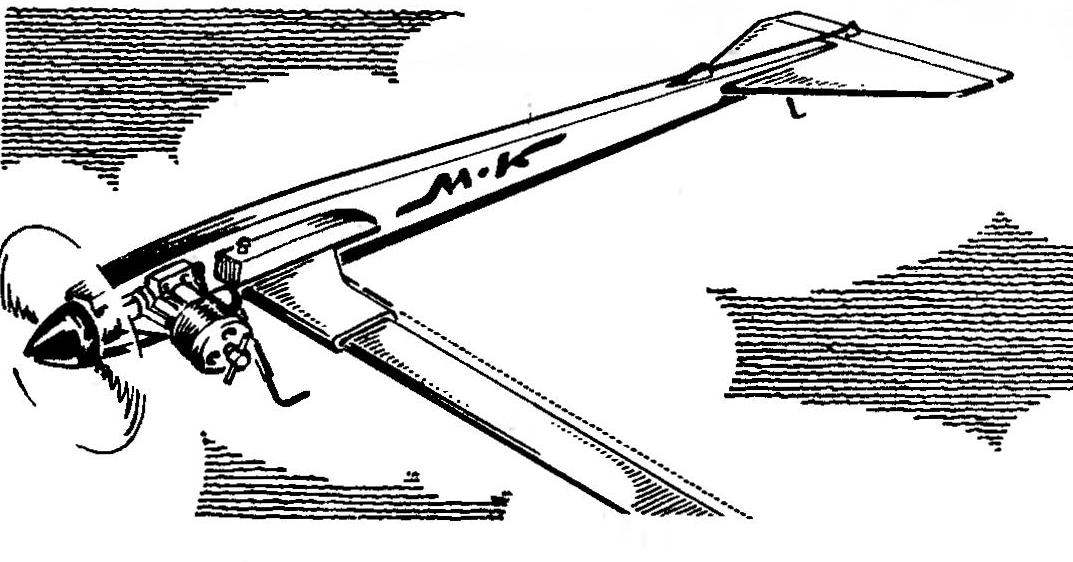 Currently a subclass of "school" high-speed cord does not Shine sport results. The competition clearly shows the separation of equipment into two groups. First, as a rule, are simplified "veneroida" contour type, which, if a young athlete is able to cope with the management, you can show only average speed, and even then with a good engine. The second group consists of devices created exactly according to the samples of a champion techniques (if not outright borrowing occurs). Do note that the gap between the two groups as the quality of the models and their flying capabilities, and initially decide the issues is very high. Poluchennye contoured speed are likely only tasks "to designate" the presence of this class at the event.
Slightly to decrease the gap in technology, we are in preparation for the new sports season, I decided to go look for them. Leafing through magazines, and came across an old publication in the "M-K", which described the wing tape that promised unusually high results.
Errors in the theoretical calculations, confirming the utility of the proposed "M-K" solution was not found. So why still the competition had no such models? We came to the conclusion that athletes (namely the masters and we calculated the material) was diverted from the construction of such devices two points. The first technological challenges to create a wing span of over three metres and his fears of vibration in flight. The second — a very small "base" model in the proposed variant. The fact that for steady horizontal flight with the chord, is equal to literally a couple of centimeters, alignment should be maintained with an accuracy of a fraction of a millimeter! Of course, in such a situation is to debug the prototype before it is broken, difficult, because the alignment will affect even the degree of filling of the fuel tank.