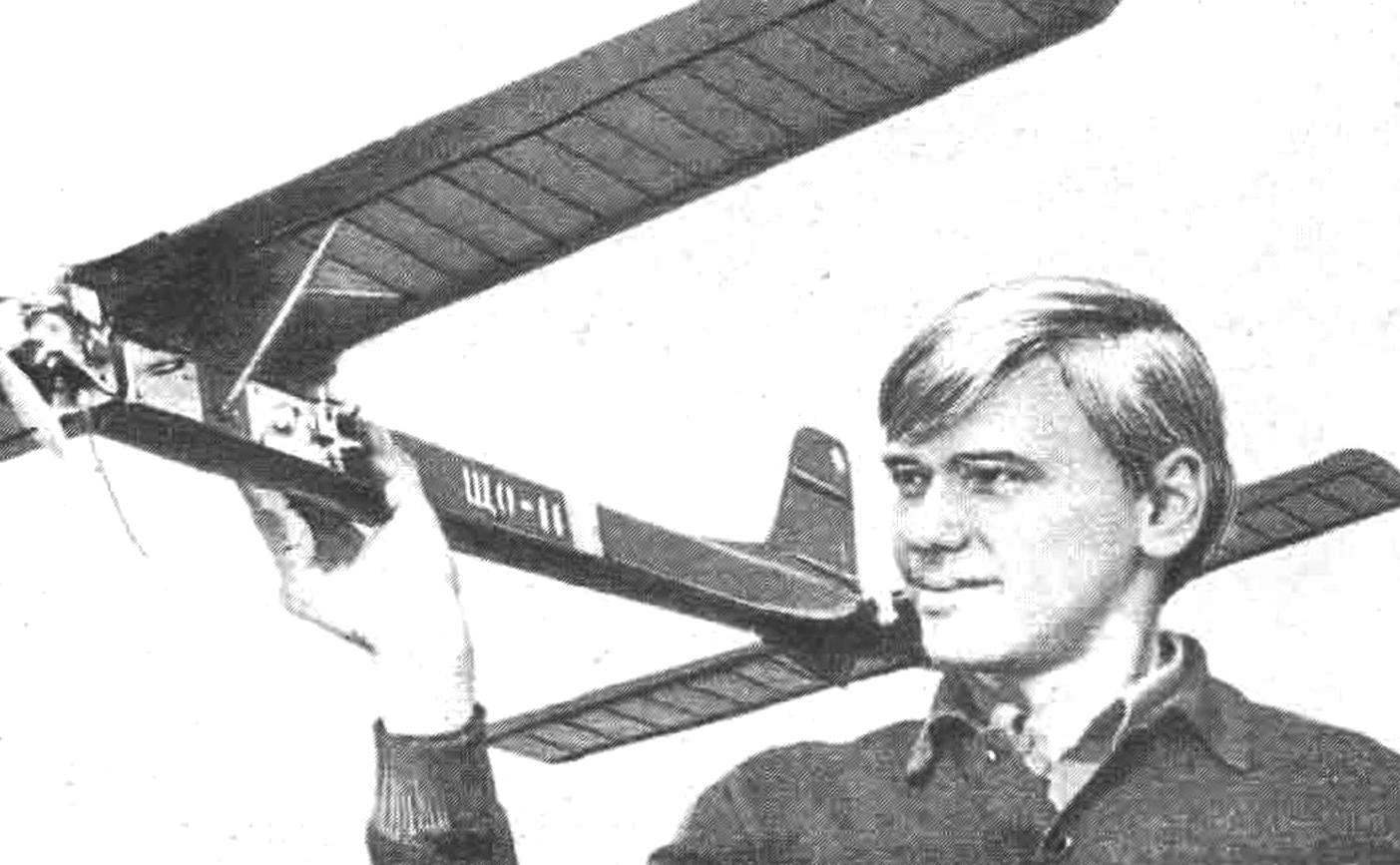 Thousands of children are engaged in the sections of sports clubs DOSAAF, creating and testing a variety of model-copy, high-speed kordovye, RC — in accordance with his inclination. Miller southern machine-building plant Oleg Shcherbakov drew time model, And that's the first good results of the "specialization" of the athlete-modelers Dnipropetrovsk aviasportkluba DOSAAF: he has the 1st sports category, and in the past the regional competition, he won the title of champion of the region. The winning starts you, Oleg, and new achievements in sports and technical creativity!
Recommend to read
RESERVES FREE FLIGHT
Svobodnaya "out of fashion". Especially young modelers. What is the reason? Perhaps, in the length and lack of entertainment competition? And maybe the disadvantages of the method of...
"BOUZOUKI" KAHOVSKY OF KUTUZOV
Aeromodelling laboratory at the club of young technicians Kakhovka plant of concrete products of 50 years of the USSR created three years ago. Began to engage in a small room of an...