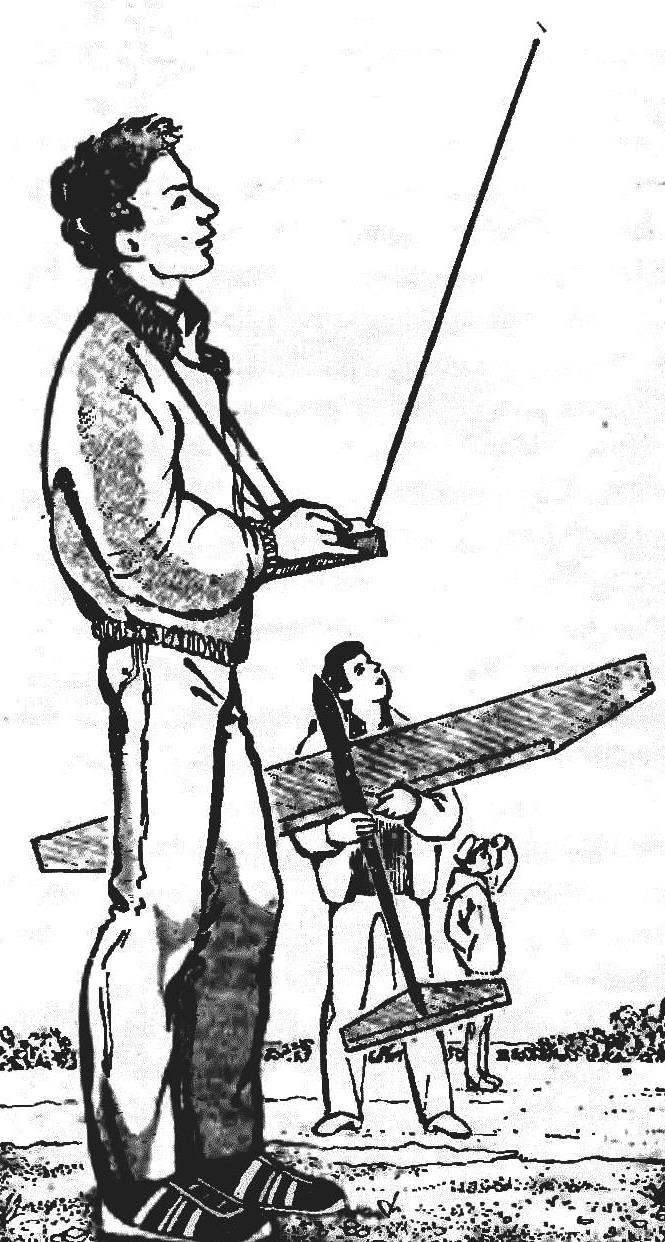 We are all accustomed to the fact that it is a machine fit only to acquire initial skills of piloting. In most cases, training is built almost without any requirements for in-flight properties. The main thing — to provide the maximum ease of manufacture. Eventually, when the athlete will be accepted for the design of the following models with which it will compete, will be subject to calculations and aerodynamics, and strength of materials, and materials science. But at first — what to suffer, whether… And see the light polulotosa "snags".
Yes, no doubt, the first experience even for such models you can buy, and they are built really quickly. But… do they? Judge for yourself. Skills acquired, developed some automaticity in different situations of conduct in a General nonvolatile APPA-
rata. And then the athlete moves on to modern machinery, demanding and very strict in management, as a rule, created by the best world samples. Here it turns out that all the experience gained in training are useless. The difference in the behavior of the "school" and sports "projectile" is so great that even if the latter remains intact after the first flight, time and effort on mastering it takes no less than for the construction and training with the first model.
So isn't it better to spend the time on proper design of training, bringing its flight properties to the standards of aeromodelling equipment, preserving, of course ease of manufacture?
So, try to create a model. First of all, define the basic requirements to design: the maximum simplicity of construction and Assembly and high remotepoint. Please note — there is no mention strength. But many novice modelers that she assign a decisive role… make a major mistake! Attempts to harden the individual components and parts will inevitably lead to a weighting unit. It characteristics deteriorate markedly increases minimum flight speed. And, as a consequence, the accident at the inept actions of the pilot. In some cases, the desire to enhance the strength leads to the fact that preteenanal model can not handle even the venerable piloting.
So, in the ideal, as in large aircraft, the strength of all units and parts should be minimal, i.e. such that the model is not destroyed in flight. Only then the flight characteristics will allow you to "course" pilot training quickly and without breakage of apparatus, without turning the control in a painful "fight" with a naughty model. Note important law: the strength of the whole model is always determined by the strength of a single element — the weakest one! To enhance the individual nodes are pointless, the design should be durable.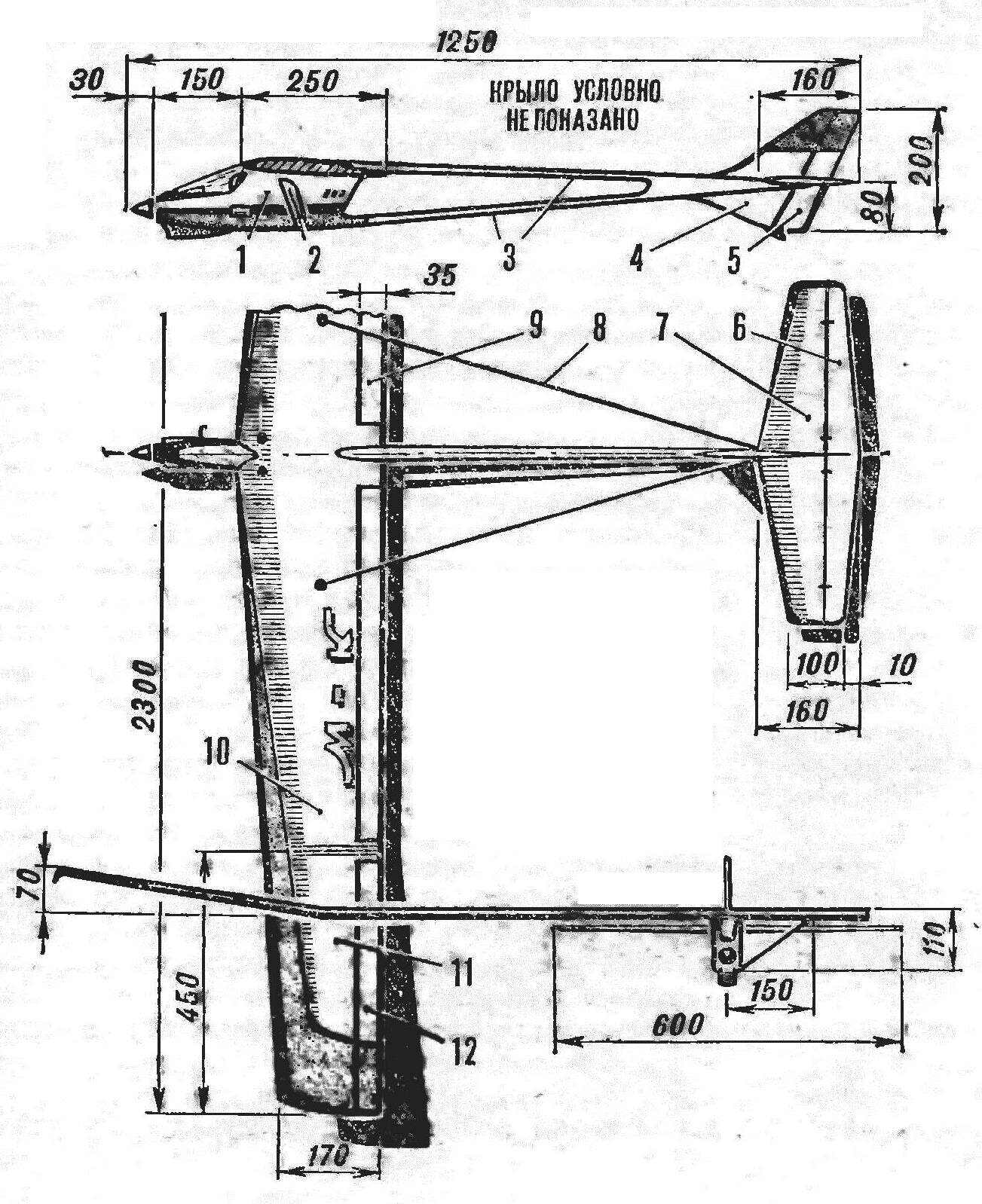 Radio controlled aerobatic model, glider:
1 — the nose of the fuselage, 2 — brace, 3 — beam fuselage, 4 — Kiel, a 5 — rudder, 6 — Elevator 7 — regulator 8 — stretching the tail 9 — flaps. 10 — the wing.11 — ear, 12 — Aileron.