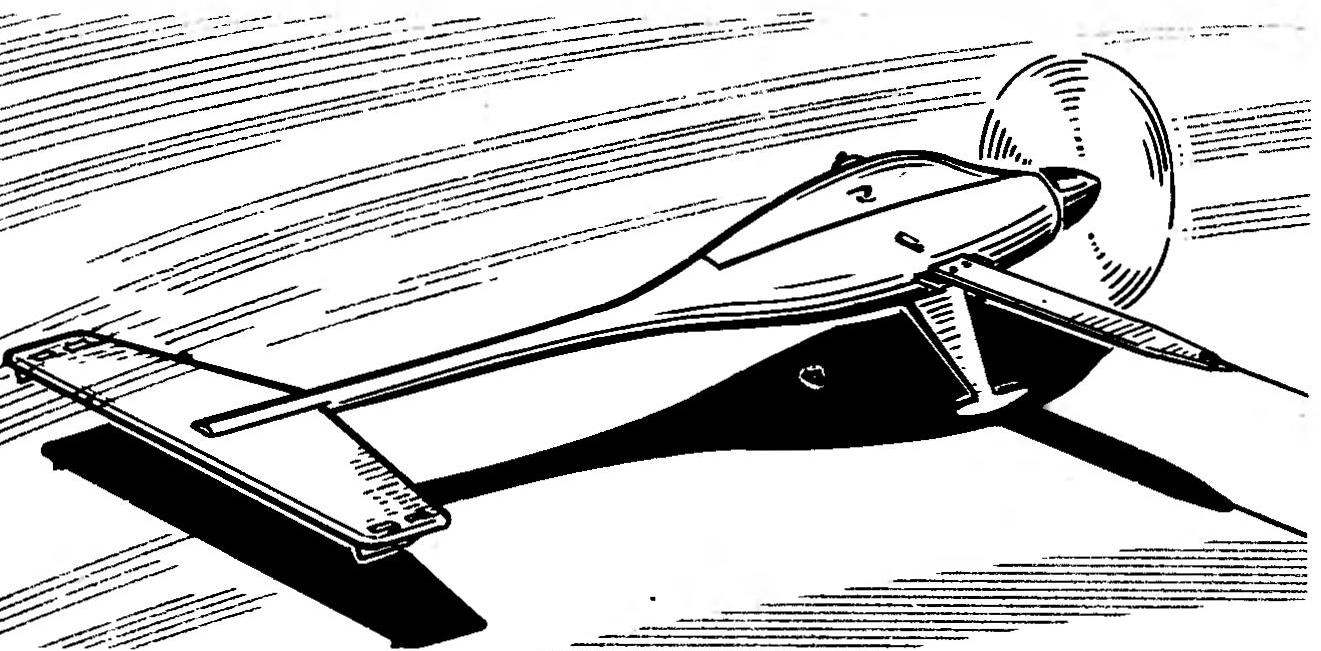 Designing a new racing control line aeromodel, we opted not on some extravagant options, but the proven classic design, well established and fully proven to date. The base design was made by the sports equipment K. Chistov, the champion of Russia. It's a model we liked, although some decisions of its individual parts and assemblies we have been critical, based on specific conditions and capabilities of our LC too rich equipment of the group.
So completely taking the idea of a monolithic power metal piece, we abandoned this time-consuming details in favor of Assembly wood. The last option for us much easier and with high quality work and Assembly is not inferior to aluminum in strength and thus much easier. The main requirement in the processing of wooden parts,— the accuracy of their mutual adjustment and high quality sealing. Power the details of the model, performed from the selected aircraft plywood, and elements (frames and motor mount) are cut from pre-prepared blanks, glued four layers of mm plywood. Don't be surprised that when the total thickness of the workpieces, equal to five millimeters, they are collected only from four layers of "graph paper". It is not the excess epoxy binder (all the excess is squeezed after you place the "sandwich" under a press), but the fact that the original thin plywood has a standard thickness of 1.2 mm (the other we've not met).
It seems to us, in an interesting way were able to reliably associate the power of wooden models with metal mounting bracket and a cord strap analog is not met. Therefore, having a number of test models on the go, we can confidently recommend podobnou solution for other types of cars and snowmobiles. However, it is important to use high quality epoxy resin before Assembly and thoroughly prepare the surfaces of metal parts (including fastening screws).