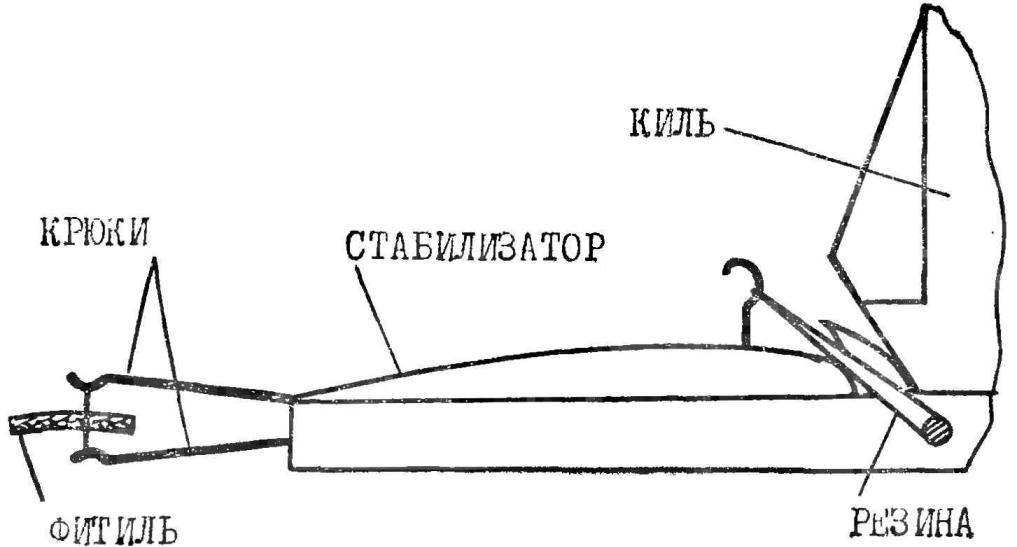 To limit flight free-flying models are often used machines with wicks. The thread connects the hooks of the fuselage and the stabilizer, locking them in the position required for the flight model. Wick, burning, burn through the thread and releases the stabilizer.
The latter under the action of the bands is rotated about the front edge, turning into a kind of brake. Creating resistance to the air flow, it causes the model to cut (Fig. 1).
Propose the structure in which the connecting threads are not. It is done so.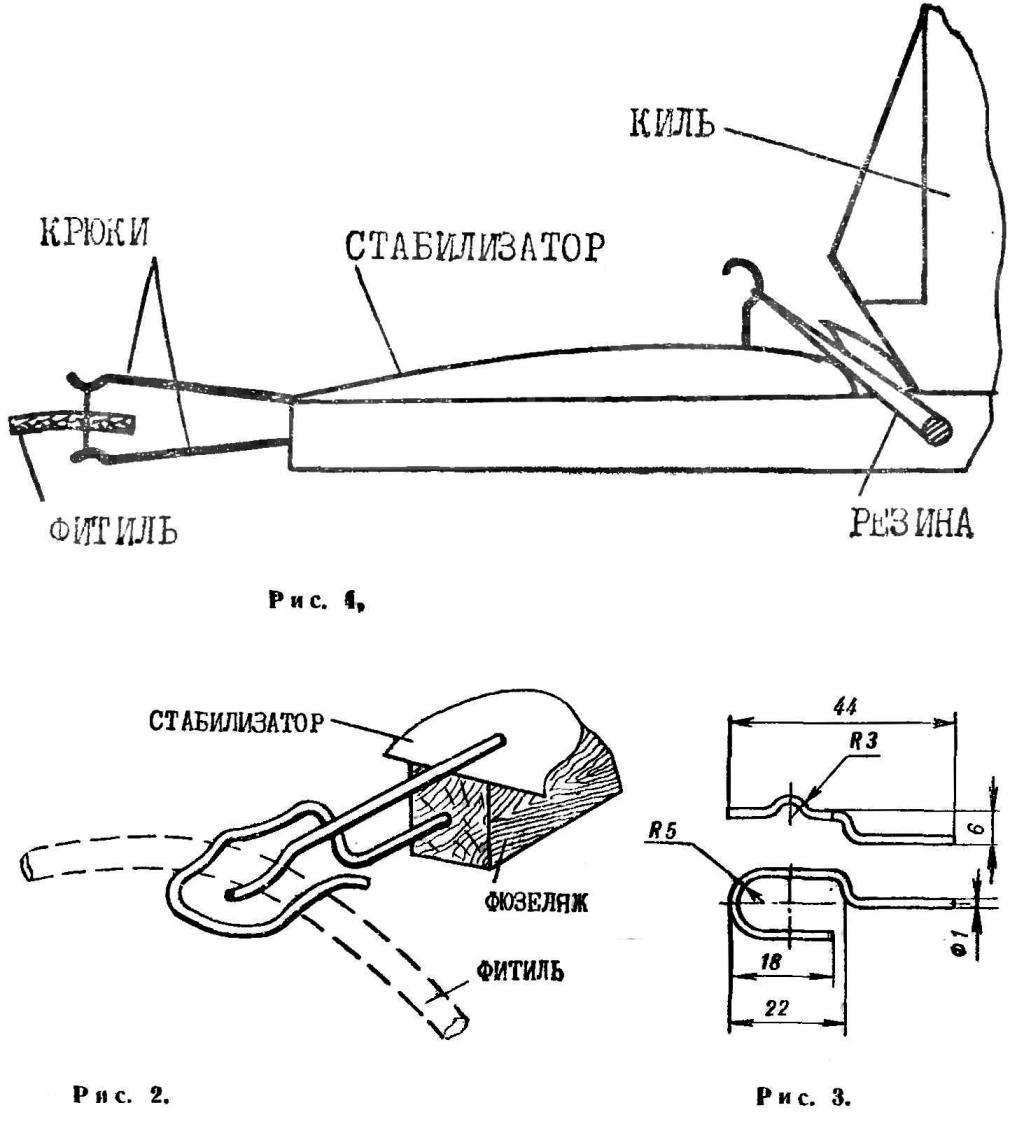 One of the hooks remains the same, other manufacturing-• cates in the form of an arc (Fig. 2). For mycause link device — the fuse (ignited on two sides), its length is chosen empirically. Experimentally determine the size of the arc (Fig. 3), as it affects normal combustion (smoldering) of the wick before the trip. For greater accuracy, the installation intervals of the fishing time of the timer is desirable to use a fuse of the same type.
The device increases the reliability of the stabilizer and 2-3 times saves the time needed to prepare for the next start.
A. TATISHVILI, a student of Tbilisi Polytechnic Institute
Recommend to read
THE FIT PROGRAM
Under the terms of the competition model rockets must stay in the air for Some time, and it makes rocketmodeler to look for different Methods of forced landing. Very interesting designed...
THE TIMER FOR THE ROCKET
Easy, reliable and accurate timer — "blue dream" any rakatomalala acting class S3. These models are run for a maximum duration of the flight. And sometimes, once in the upward air flow,...